Living Changed: As a Single Mom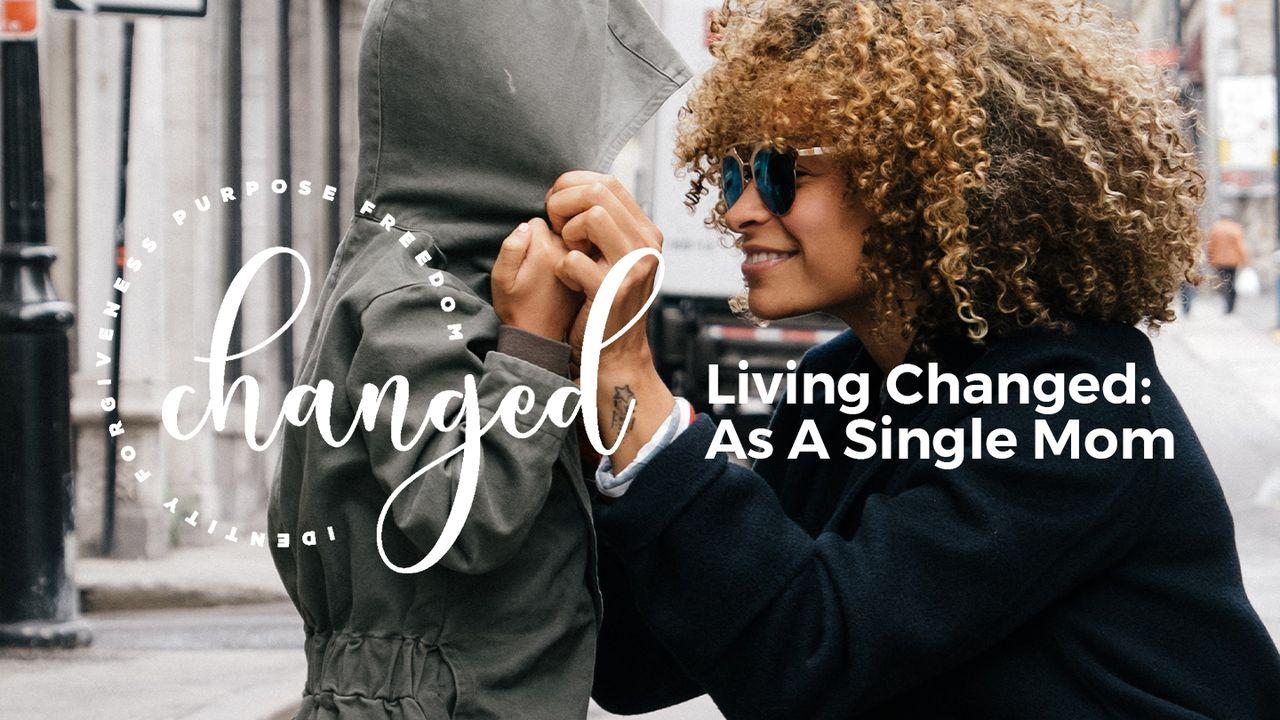 Reality
Of all the single moms I know, I don't know of any who ever envisioned becoming one—myself included. If we dreamt of having a family of our own, we certainly never thought we'd be doing it alone. No matter how we arrive at single momhood, it's hard.
My single mom journey began when my husband of almost 10 years abruptly left our marriage and moved out of town. With two young children and one on the way, I felt terrified and hopeless when faced with the reality that I would be raising these children on my own. That first year, I moved through my days in a fog of grief, acting purely out of survival instincts. I managed to keep the kids fed and clothed while crying myself to sleep most nights.
Everything felt like a struggle—emotionally, physically, financially, and spiritually. I had so many questions and so much anger. Why was I left to handle this alone? Did God see me at all? Most of all, I wondered what would happen to me and my kids. Would we be okay?
If you're experiencing those same feelings and asking similar questions, I want you to know that there is hope for you and your family because there is hope in Jesus. God sees you, and He deeply cares for you and your children. While feelings of loneliness, frustration, and exhaustion are real, so is the God who created you. He has equipped you for this journey.
Jesus, I cry out to you for help and for hope. While I may feel alone, I thank you that you are always with me and for me. Help me to see where you are working in my situation and to believe that your plans for me are good. I want to trust you more. Increase my faith! Amen.
About this Plan
The job of a single mom is tough and sometimes lonely, but it's also the most important role you'll ever play. The truth is, God has chosen and equipped you to lead your family. In this six-day plan, you will discover re...
We would like to thank Changed Women's Ministries for providing this plan. For more information, please visit: http://www.changedokc.com
About The Publisher