Out From Egypt: From Slavery to Freedom
Out from Egypt: From Slavery to Freedom
A Man of Faltering Lips
Moses may have been raised in a palace and educated as royalty, but when Yahweh called him back to Egypt, Moses had labeled himself a poor speaker and unworthy to carry such a message. But did Yahweh ever say, "Moses, I want YOU to lead my people out of Egypt? I want YOU to rescue them? I want YOU to convince Pharaoh?"
No. Instead, he says, "Now you will see what I will do to Pharaoh: Because of MY mighty hand he will let them go; because of MY mighty hand he will drive them out of his country." (Exodus 6:1, emphasis mine)
The story of the Exodus is not about Moses. The story of Exodus is about a God who loves his people so much that he reaches down into their bondage and frees them—all by himself. Yahweh didn't need Moses to help free the Hebrews. He could have brought Pharaoh to his knees with one word. But Moses was offered the privilege of working alongside God in the second greatest act of salvation in all of history. Why?
Because when Yahweh called, Moses obeyed. In spite of his doubts and fears and flaws and weaknesses, despite his self-labels of 'tongue-tied' and 'unworthy' Moses said, in effect, "Yes Lord, I will go." Only then did God use the education and training that Moses had received as a young man to glorify himself.
We are all a mess. We have doubts and fears and flaws and weaknesses. But does this mean that Yahweh cannot use us? Of course not. It's not about the labels we slap on ourselves, it's about the identity of the God we serve. The story is not about you and it's not about me, it's about Him.
Yahweh is not waiting until you are "good enough." He is not waiting until you are more mature in your faith, or more knowledgeable of the Word, or less of a flawed mess to use you in mighty ways. He is waiting until you say, "Yes, Lord. I will go." And if you are willing to obey, in spite of your doubts, in spite of your weaknesses, there is no limit to what he can, and will, do with your life and the talents he has given you.
Questions to Consider:
How does remembering that it's not "about you" but instead "all about God" encourage you today?
In what ways are you being called to step out in faith, in spite of your weaknesses and flaws and in spite of the labels you have given yourself?
What might be standing in the way of your obedience?
About this Plan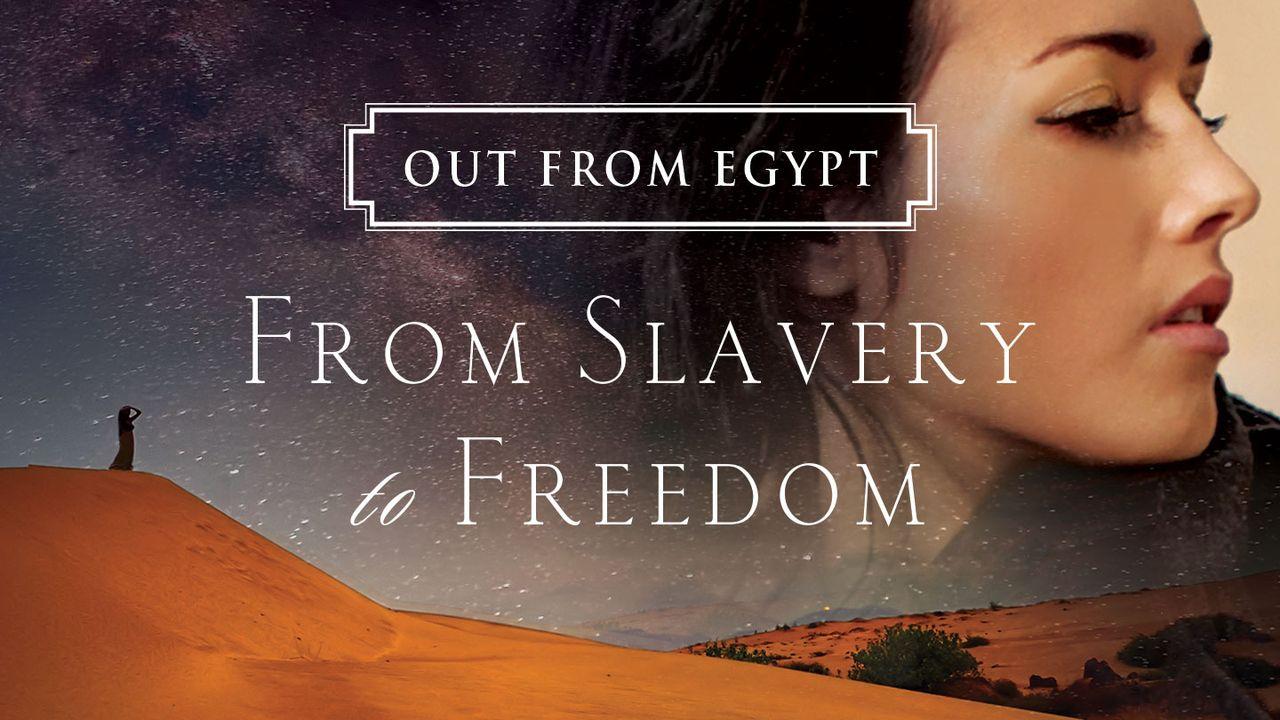 Connilyn Cossette, author of Counted with the Stars, examines the Exodus story; from the moment Yahweh called Moses back to Egypt and through the waters of the Red Sea. Discover how this ancient story sheds light on our ...
We would like to thank Bethany House Publishers and Connilyn Cossette for providing this plan. For more information, please visit: http://www.connilyncossette.com/
About The Publisher