The Only Answer Is Prayer
Sample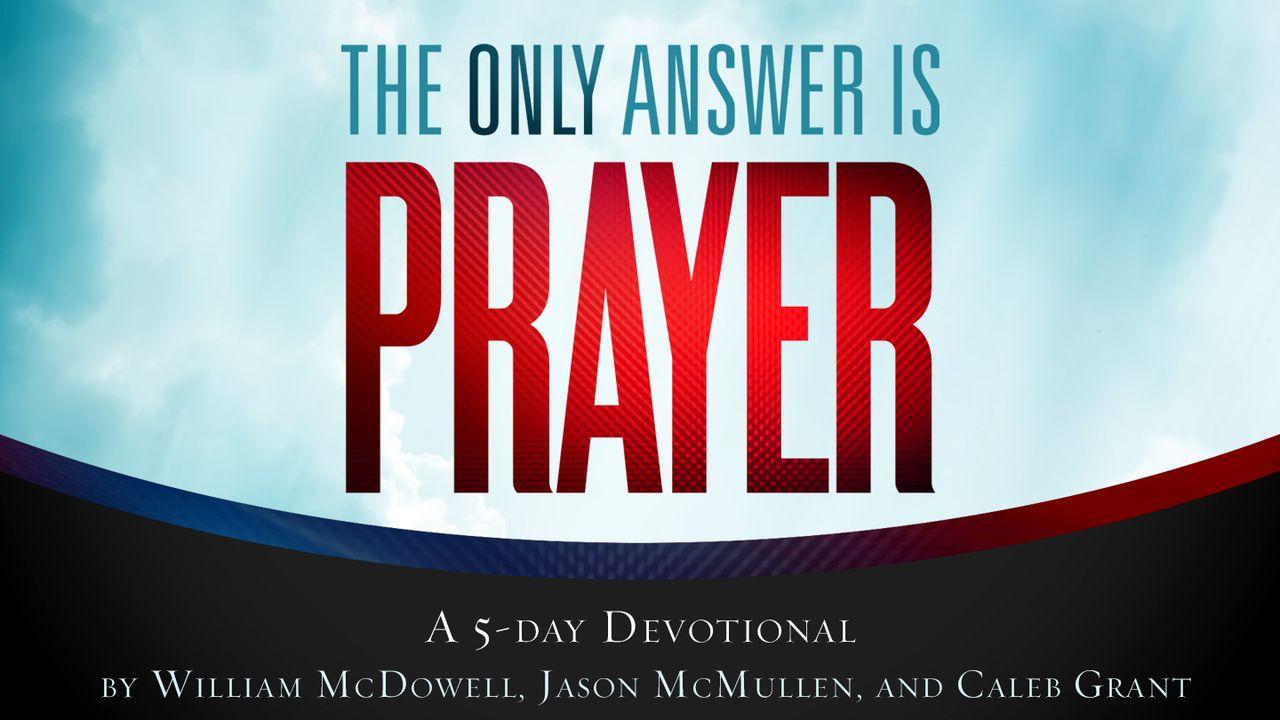 Don't Just Want It––Pray for It
Nothing is going to happen in your life apart from prayer. If you are a believer, prayer is your one and only way to enter into the life that God has for you.
The Bible makes it clear that prayer is not only important––it is absolutely vital. But some believers treat it as something peripheral. They do not consider it to be something they should prioritize. That is at least partly because they do not have enough revelation about prayer.
God wants to move His people to another level in prayer. He wants us to do more than talk about prayer; He is calling us to be marked by prayer. Intercessory prayer is not reserved for a select few. Each believer is called to be an intercessor, alongside Jesus as the Chief Intercessor. The Bible says that Jesus lives to make intercession for us (see Romans 8:34 and Hebrews 7:25), and that is what He is doing right now.
Jesus is our model for everything, including prayer. He never asks us to do something He Himself has not done. What Jesus is doing, we are also supposed to do. And He has given us His Holy Spirit to help us. Each one of us has been called to pray, not just for a few minutes in the morning but all day long. Our prayers should flow in a never-ending stream of communication with heaven.
The world desperately needs a Church that is committed to prayer: "Thy Kingdom come, Thy will be done on earth as it is in heaven." The only way to bring the Kingdom of God to earth is to join your voice with others in the Church, humble yourself and pray.
Never give up on prayer. Pray without ceasing. The Holy Spirit Himself dwells inside your heart, giving wings to your words.
About this Plan
You may not know how to pray, but the Holy Spirit does, and He is always ready to help you pray. When we call out to God, He ...