All through the first decade in Van Nuys, Jack was writing hymns and praise choruses that often became a regular part of the congregation's worship services…. But far and away, his most well-known composition was his worship chorus "Majesty."
The song was written while Jack and Anna, along with their daughter Christa, were vacationing in Britain in the summer of 1977. One day while walking through the grounds and massive structure at the historic Blenheim Palace, where Winston Churchill had spent much of his childhood, Jack could understand how its regal character had influenced Churchill's sense of being someone "bred to influence the world."
Convinced as he was "that the provisions of Christ for the believer not only included the forgiveness for sin, but provided a restoration to a royal relationship with God as sons and daughters born into the family through His Majesty, Our Savior Jesus Christ," Jack was moved at the thought of God's high destiny for His children. Later, while Jack was driving the car, the song "Majesty" was born….
Majesty, worship his majesty;

Unto Jesus be all glory, honor, and praise.

Majesty, kingdom authority,

Flow from his throne unto his own, his anthem raise.

So exalt, lift up on high the name of Jesus.

Magnify, come glorify Christ Jesus, the King.

Majesty, worship his majesty,

Jesus who died, now glorified,

King of all kings
Jack introduced "Majesty" in the services at the Church on the Way in late 1977. The hymn-like song resonated strongly with the congregation and quickly came into use throughout Pentecostal and Charismatic church circles. The popularity of "Majesty" swelled unabated into the 1990s. According to Christian Copyright Licensing International, "Majesty" was the most-used song among churches from 1989 through 1994. It remained in the top ten into 2001. It resided in the top fifty most-used songs until 2006, and it remains in the top 200 as of this writing.
"Majesty" continues to be used transdenominationally and is published in many denominational hymnals. "Majesty" was also instrumental in introducing Jack Hayford to a much wider spectrum of the church. The song's popularity highlighted Jack's artistic gifts and demonstrated the rich blessing God was giving his ministry.
The wide reach of "Majesty" contributed to Jack's growing recognition as a trusted voice on the subject of worship. One of his bestselling books, Worship His Majesty, published in 1987, helped provide theological and biblical foundations for worship practices, doing so with pastoral sensitivity. The book chronicles many of Jack's experiences leading the Church on the Way in the priority of worship. It also affirms the essential practices that characterize expressive Pentecostal-like worship, such as lifting hands, clapping, kneeling, standing, and shouting.
---
Did you enjoy this reading plan? You can learn more about Pastor Jack: The Authorized Biography of Jack Hayford by David Moore, and sign up to get more free resources from David C Cook here.
About this Plan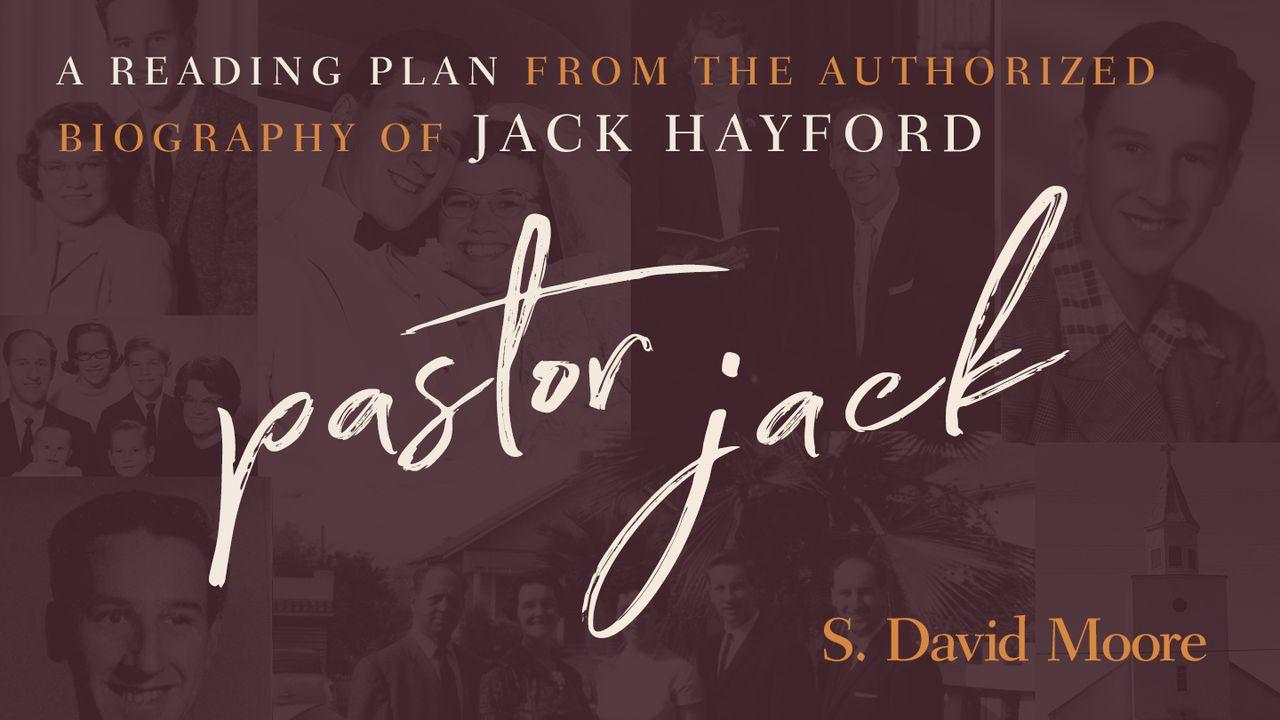 Jack Hayford is rightly known as a "pastor of pastors." He is the author of over 50 books, the writer of 600 hymns and choru...