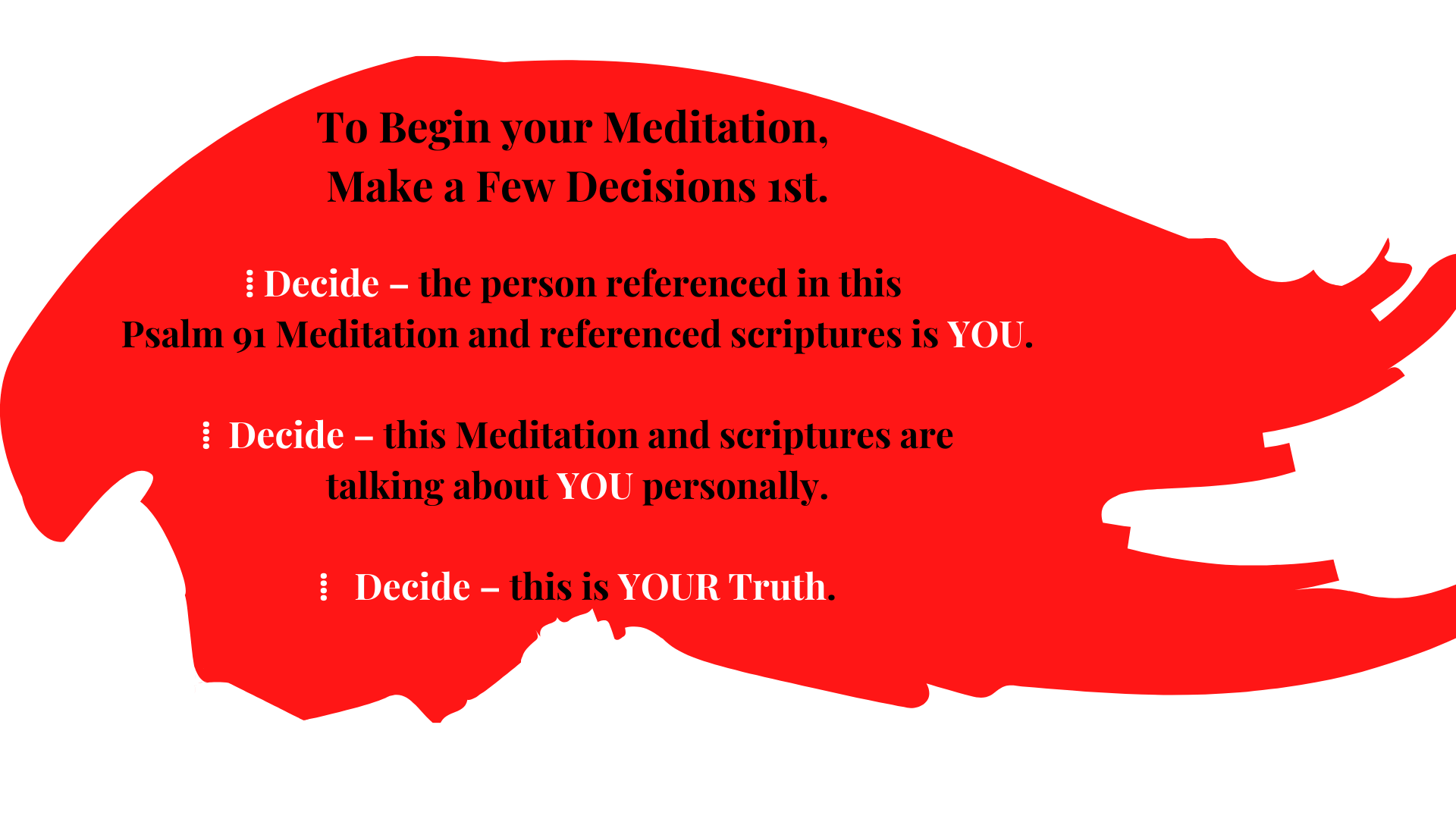 Meditation... From Psalm 91, Verses 7-10 NKJV
Think IT >> Think about this meditation.
Say IT >> Say it out loud... loud enough for you to hear yourself.
Repeat IT >> Repeat your Meditation Process every 2-3 hours.
vs 7 A thousand may fall at MY side,
and ten thousand at MY right hand;
but it shall not come near Me.
vs 8 Only with MY eyes shall I look
and see the reward of the wicked.
vs 9 Because I have made the Lord MY refuge –
The Most High is MY dwelling place.
vs 10 No evil shall befall ME...
and no plague shall come near MY dwelling.