Choosing a Fast for You
Sample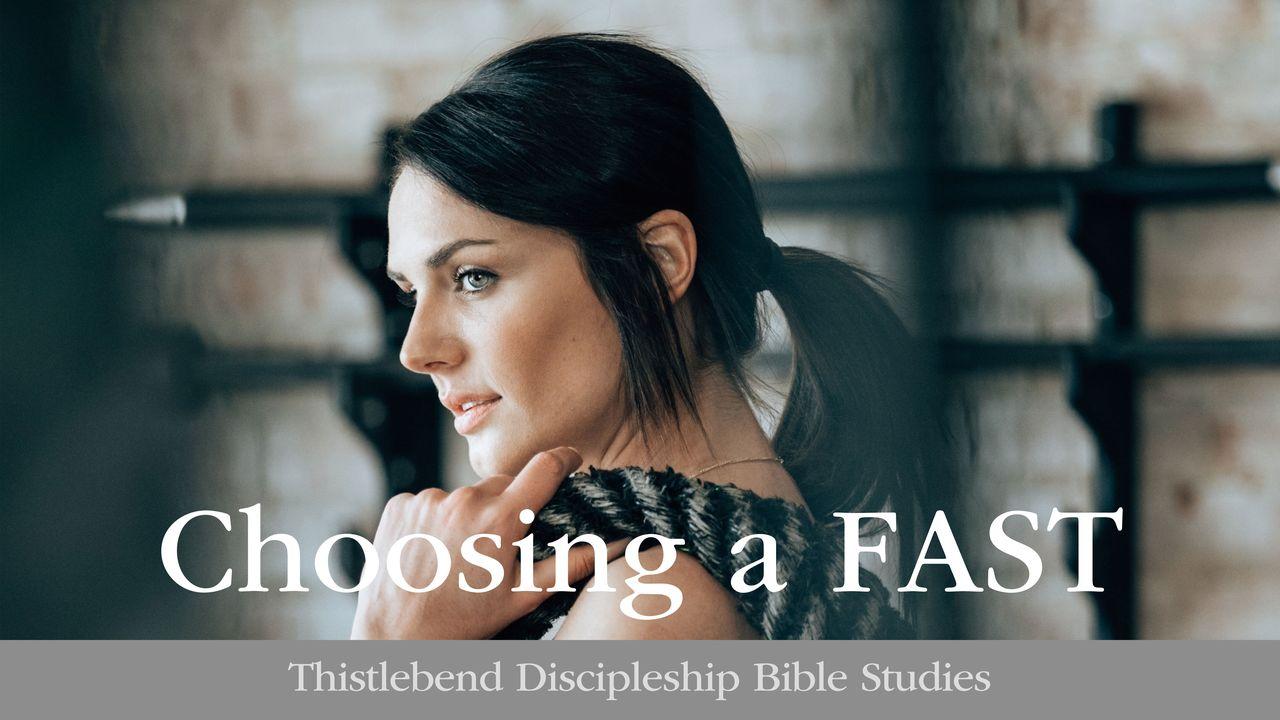 Holy people fast and pray, right? At least that's what the Pharisees thought. Jesus and His disciples seemed to be doing a lot of eating and drinking and not very much of fasting. This practice didn't look like self-denial. Even John the Baptist taught his disciples to fast. The Pharisees didn't agree with John's teaching, but at least he got this part right! Or so they thought.
These very religious experts in the Law didn't understand the time in which they lived. They couldn't perceive that it was inappropriate for the disciples of Jesus to fast.
Imagine for a moment if a friend invited you to their wedding, and you decided that the evening of their celebration you would fast. You would insult the bride and groom if you came to their reception and refused to eat anything! That would not be a time to fast but a time to celebrate. Unwittingly, this is what the Pharisees were trying to impose on the disciples of Jesus. Jesus' followers were guests at His feast. The Bridegroom had come! It was time to feast and not time to fast. In His presence, mourning turns to joy, sorrow turns to gladness, and fasting turns to feasting.
Jesus told His disciples that a change would come when the Bridegroom would be taken from His disciples. On that day, they would fast. The Bridegroom has now ascended to heaven. Therefore, it is appropriate for Christians to fast!
Fasting, by itself, does not produce true righteousness. The Pharisees were a prime example of this. Although the Pharisees fasted, they were still quite full of themselves -- so full of themselves that they did not need God. Today many are full of themselves and full of everything except for Jesus.
We don't want to be in this boat. We want to be filled with Christ! We want to hunger after Him instead of food, drink, comfort, or entertainment.
When we hunger after the Lord with a sincere heart, He promises that He will satisfy us with more of Himself. There are rich spiritual rewards, a deeper walk with Christ, new longings, new affections, new understanding, and He shows us more of himself.
Are you ready? What will be your greatest challenge?
PRAYER
O Lord, have mercy on me. Soften my hard heart and create a longing in me for Christ and Christ alone!
In Jesus' name, I pray,
Amen.
About this Plan
In this reading plan, you will consider what it means to fast and learn how to choose a fast that is right for you—a holy fas...