Plan Info
Monday Memo: A Vision For Work
Sample

Get the app
Monday Memos: Day 1. Do You Have 2020 Vision?

"Then the Lord answered me and said, 'Record the vision And inscribe it on tablets, That the one who reads it may run.'" (Habakkuk 2:2 NASB)
A key part of leadership is demonstrating and constantly communicating vision—not vision as in foresight but vision as in a clearly articulated picture of the desired future.

Without a clear vision, your team will be disparate, pulling in many directions. With a clear vision, unity will prevail. Efforts will be concentrated on a desired future state.

All levels of your business can benefit from understanding where you want to go. True leadership releases people with empowerment, but without a clear vision, that is not possible. Unless we all know where we are going, we can't do our part to get there.

Jesus gave a clear vision statement just before He left: "... Go into all the world and preach the gospel to all creation." (Mark 16:15). That is what it is all about. Jesus then empowered us with that mandate and resourced us with the ultimate helper, the Holy Spirit. Surely we should emulate this model in our businesses.

Quick Prayer: Lord, give me Your vision for my business, and help me to communicate it clearly. Amen.
About this Plan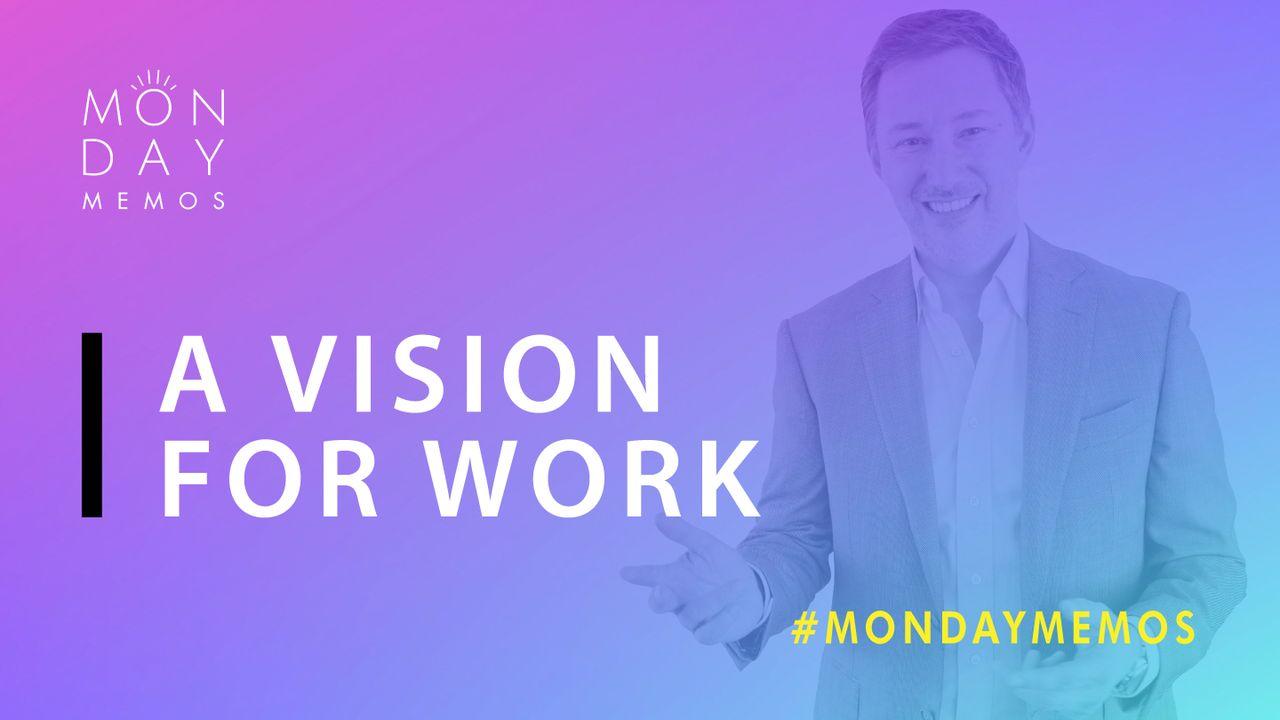 What is your vision for your work? Do you have clarity of vision at your business? This short series of marketplace memos will help you clarify vision, enhance culture, improve communication and create purpose. God has a...
More