In Luke 11:1-4 we find the disciples requesting of Jesus: "Lord, teach us how to pray". You can't help but wonder whether the disciples realised at that moment that they were asking Jesus the secret to His powerful ministry. Jesus' intimate moments in prayer with His Heavenly Father enabled Him and strengthened Him to do what He was called to do.
No doubt Jesus had a great calling, His reason for coming to earth was to seek and save the lost. You may compare your life with the life of Jesus and think: 'I just want to make it through the day without falling apart', but the fact is, you are God's partner in transforming this world and a living prayer life full of intimacy and connection is something that can empower you to do what God has called you to do.
Much like the disciples, we can ask the Holy Spirit: "Lord, teach us how to pray" and when we ask Him, the Bible promises that He will teach us.
In Genesis 3:8, Adam and Eve walked and talked with God in the garden of Eden. What did they talk to Him about?
For today, we would like to give you 3 easy principles to keep in mind as you enter into a conversation with the Holy Spirit. These 3 principles are taken from 'The Prayer Course' by Pete Greig, an excellent course on the subject of prayer. For more information, feel free to visit their website at https://prayercourse.org/
Principle 1: Keep it Simple
God is not looking for people who come to Him with eloquent words, and He is not looking for performance. God wants us to simply come to Him with whatever we have. The Message paraphrase of Matthew 6 tells us to find a secluded place so that we won't role-play before God. Just talk to Him as if you were talking to a friend; no fancy words, just truth.
Principle 2: Keep it Real
Luke 18:9-14
Psalm 139: 23-24
God knows every part of our hearts, and all our secrets He can see everything. Why then do we try and hide things from Him? Rather, rest in the fact that God can see all you are, and still chooses to listen to you. Don't come to God with fancy words and plenty of masks, or even try to talk differently. Be real, be honest, bring what you have, come as you are.
Principle 3: Keep it Up
Luke 18:1-8
Although prayer does not have to be complex, it needs to be constant. Prayer should become a lifestyle, an opportunity to just 'chat' with God. We cannot tire God out, just like we cannot twist His arm for favours, but we can show our faith and commitment by never quitting in our prayers.
Dig in:
Today, take a walk with the Holy Spirit. Allow Him to awaken your heart to the type of relationship He wants with you and to the transformational calling He has given you. Be honest and real.
About this Plan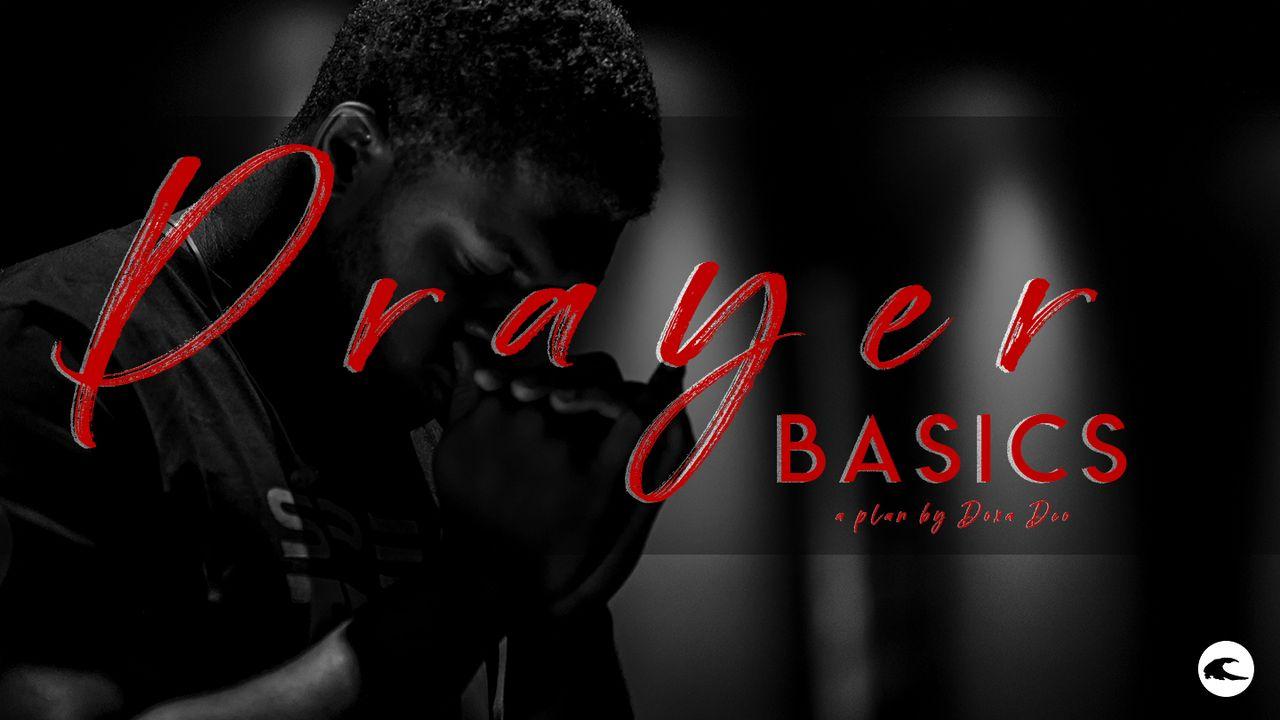 This is a seven-day Prayer Basics plan based on the Alpha prayer course by Nicky Gumbel and Pete Greig. It is the start of an...