Thankfulness

Marlies Raich (Former Schild) (Austria)
2x World Champion & 4x Olympic Medalist in Alpine Skiing
Marlies Schild in the interview with Jörg Walcher on 07.10.2012
What does your faith in God mean to you?
There is more than what we can see with our own eyes. My trust in God gives me strength. I love to go to church to find peace. I also enjoy going there on the holidays together with my family.
Did your faith help you with skiing and competing?
Most certainly. I am thankful that I get to be on this journey as an elite athlete. This was not something to take for granted, especially after my serious injury in 2008, and my comeback in 2009. I like to go to the Chapel before a race. It is important for me to seek out a quiet place where I can let go of all of the pressure to perform, reflect on the essential and remind myself why we are here, and what is really important in life.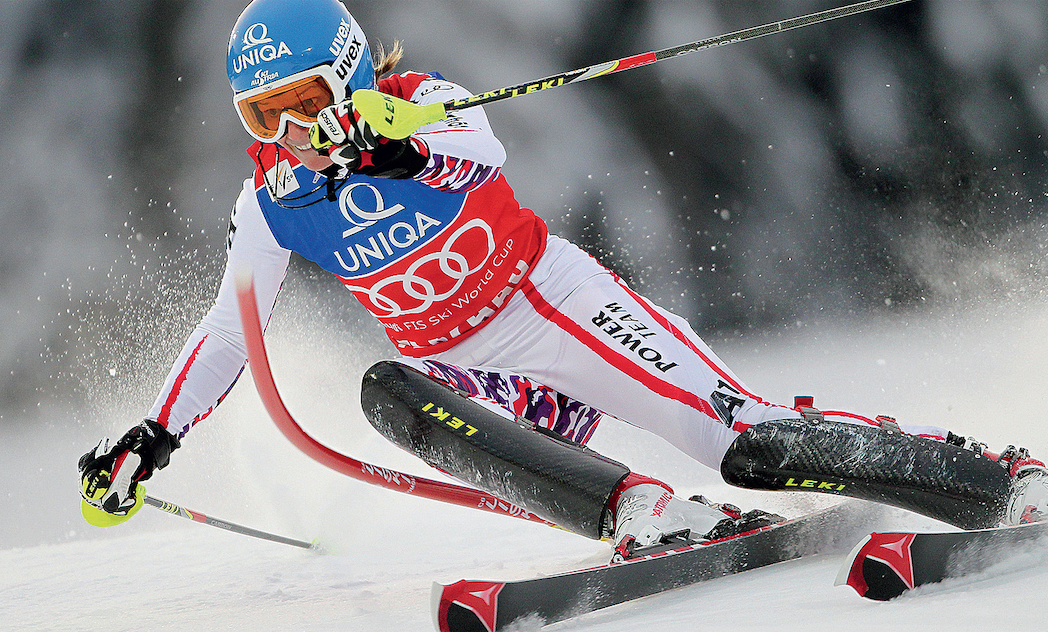 Did you feel closer to God in your victories or in your defeats?
Whether I lose or win, I always feel the same closeness to God. However there is a danger of forgetting God more easily when you are on a high, and the risk of only seeking Him when things are not going well. I want to be consciously thankful during my victories as well as receive strength from Him in defeat.
Do you personally read the bible?
More and more I have a desire to read the bible. I have a bible on my bedside table. When I am at a ski world cup or at a training camp, I occasionally find a bible in my hotel room. I just open it up anywhere and start to read.
Do you have a personal story from your relationship with God?
I am grateful that I get to live my dream. Now and then I am even thankful for a defeat. One specific loss helped me to break free from a performance mindset and tunnel vision; where I was solely focused on winning. Now I find pleasure in skiing again!
Action Step
God also wants to encounter YOU. Invite the Holy Spirit to read the bible passage with you and expect that he will speak to you. Trust that God will show you the steps you should take in your own life. Ask Him for strength and courage to follow his voice.