Plan Info
Everyday Discernment: The Importance of Spirit-led Decision Making
Sample

Get the app
Discernment in Parenting
Discernment in parenting calls upon the Holy Spirit inside us to make the right decisions in the moment. Knowing when to pray for or with your children when all you want to do is yell at them for something they did wrong is a God-given ability that supersedes our natural emotions.
As parents, it is even more important to lead by example. Using "Do what I say, not what I do" diminishes your authority and leaves children thinking that the rules don't apply when you get older. In Titus 2:7, Paul instructs "in everything set them an example by doing what is good. In your teaching show integrity..." It's hard for someone of any age to follow a leader that is hypocritical or expects things that he would not want to do.
Parenting is not just about the rules; it's about relationship. You cannot have a relationship with someone that you command around and do not spend time with in order to know that person's heart, motivations, fears, joys, failures, and loves. Building a relationship takes time; it takes being present in your children's lives. Parents who do not take advantage of times they have to build their relationships with their children but who let distractions continually hinder relational growth will usually result in children who do not feel valued.
Proverbs 22:6 says to "train up a child in the way he should go and when he is old he will not depart from it." This verse in Proverbs directs us be our children's first teachers. Don't wait for someone else to do it and also validate what they are learning from other sources. I find it interesting that Proverbs says, "When he is old he will not depart from it." This could be interpreted that it is a possibility that the child could depart from it before they are old. If you establish a foundation of Bible-based truth, even if your child turns away from it early in life, you have to trust in God that the foundation you established will always be with him or her, whether he or she chooses to follow it or not. And let God do the rest while you faithfully pray.
The story of the Prodigal Son in Luke 15 is an example to all parents to never give up on their children. If your children disappoint you and make bad decisions, trust that God loves them even more than you do. Kneel in the gap between their sins and forgiveness, praying fervently for the day when they will return to the foundation that was laid before them during their childhood.
What aspect of your parenting can you pray and ask God to give you more discernment in today?
About this Plan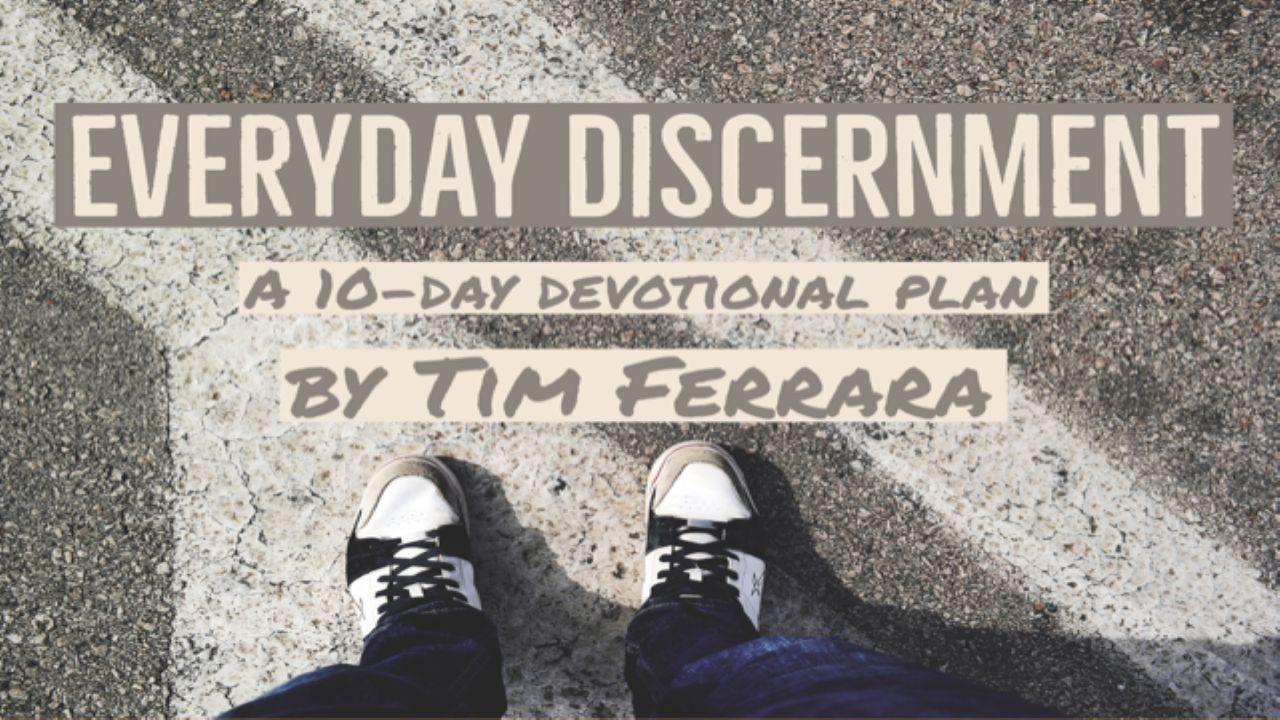 Life demands we make critical choices, but how can you do so effectively? Your ability to discern can make all the difference in what your future looks like. As you read, you will discover how to measure what you are tau...
More