Plan Info
How to Start Reading the Bible
Sample

Get the app
What the Bible Is and Why It's Important
A well-read Bible is a sign of a well-fed soul. — Anonymous
The Bible, commonly referred to as God's Word or Scripture, is our guidebook as Christ followers and is a key component to help us walk closer with Jesus. While it doesn't answer all of our questions, it does provide direction to us about who God is, how to be in relationship with others, how to live with purpose, and how to receive eternal life.
One of the most daunting things we can be told is that we should read it more. But we can learn some powerful truths about the Bible, and that will encourage us to make it a part of our daily routine.
First, let's talk about what it is.
The Bible is made up of...


66 different books…


...written over a 1,500 year span…


...in three languages…


...by over 40 different authors…


...living on three different continents…


… all inspired by God.


Although these books were written independently, they speak of one theme throughout both the Old and New Testaments: the redemption of mankind through our Savior, Jesus Christ.
There are over 300 Old Testament prophecies that predict the life and work of Jesus and every one of them was fulfilled in his life. With all of these differences in how and when the Bible was written, there is no way that most of these prophecies could have just been predicted by the authors nor could they have conspired with each other.
Those facts are simply astounding! Studying and learning about the Bible will be a lifelong endeavor, because we are finite people attempting to understand an infinite God. We can, however, grow in our understanding and continue to learn throughout our lives.
We may wonder how our lives are really affected when we don't read the Bible. We may not feel a big difference if we miss a day. It's like taking medicine for a condition that we have— we may not think the medicine is doing much, but if we stop taking it, we notice a huge difference. We may not always feel like the Bible is affecting us, but if we remove it from our daily walks with Jesus, we'll notice how starved our spirits become.
As we move through this Bible Plan, we'll discover how to develop the habit of daily study, learn to apply God's Word in our lives, and trust God more consistently.


Do you believe in the validity and importance of the Bible? Why or why not?


If this is an area you would like to learn more about, there are many resources available online from people who have spent their lives acquiring facts about the Bible and its validity.


About this Plan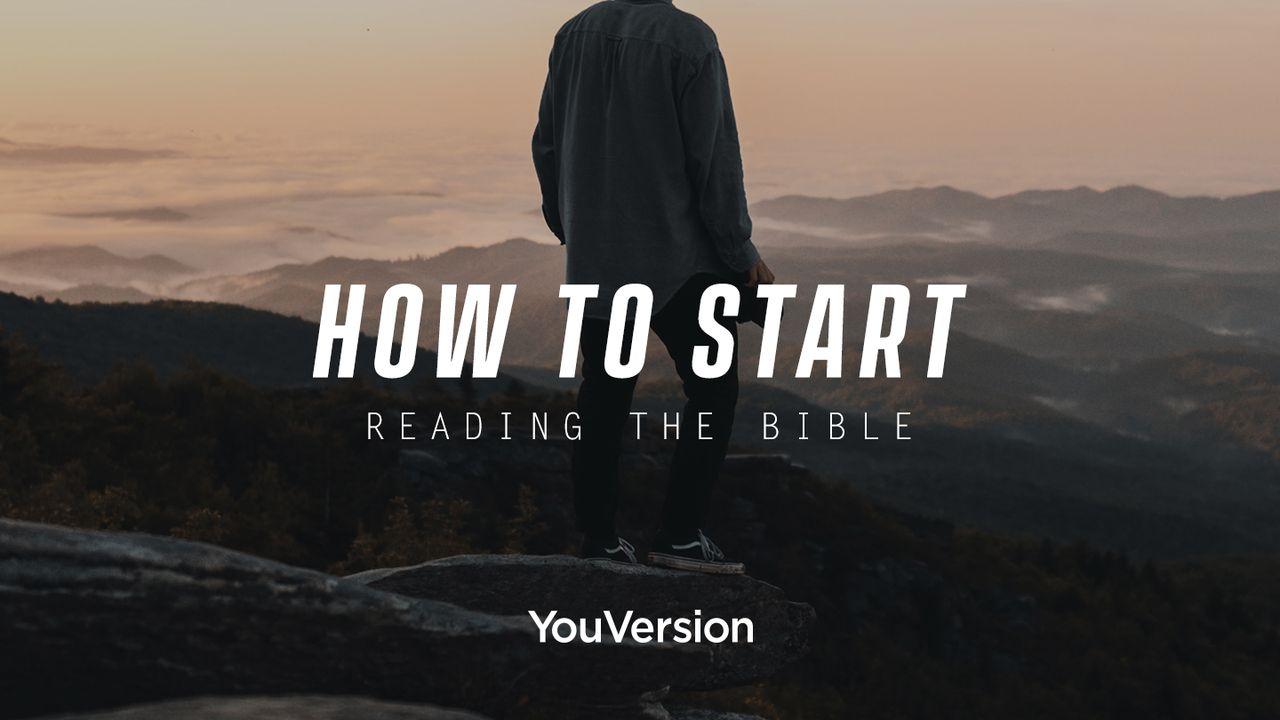 Let's be honest: we know it's a good idea to read the Bible, but it's pretty difficult to even know where to start. Over the next four days, we'll learn about why the Bible's important, how to start a daily reading habit...
More
This original Bible Plan was created and provided by YouVersion.