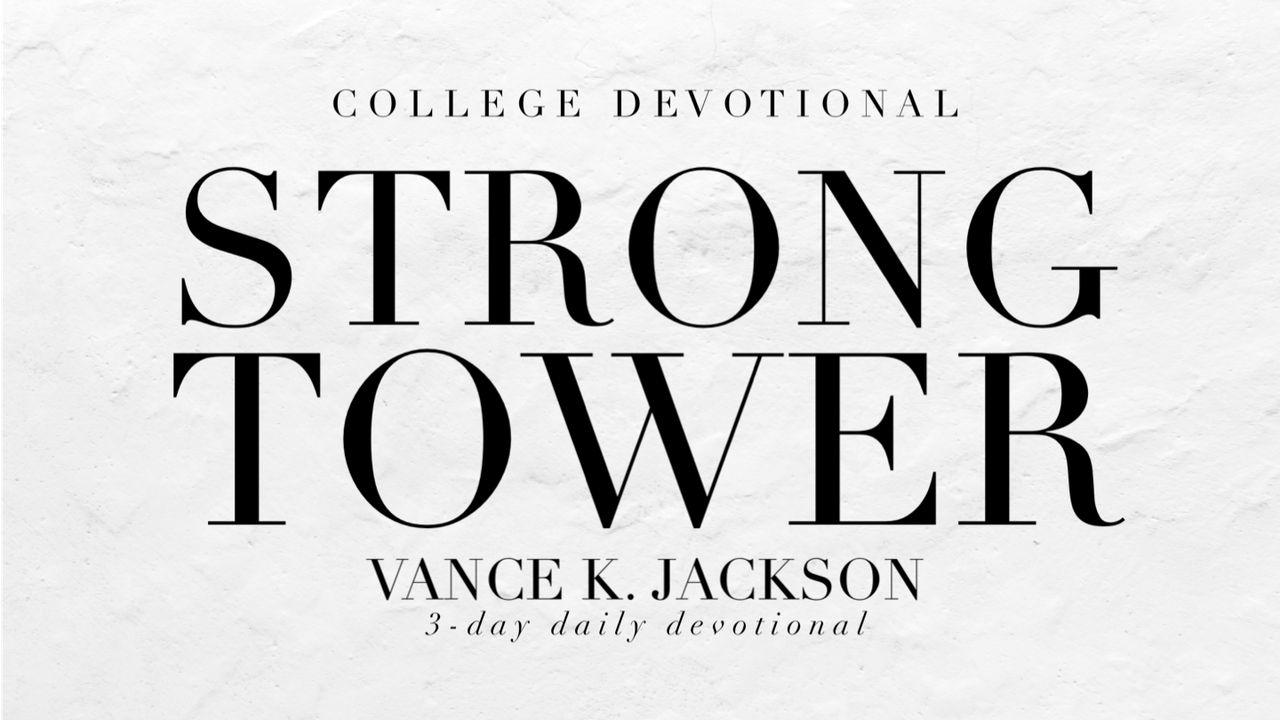 Fear Not
"Thou shalt not be afraid for the terror by night; nor for the arrow that flieth by day." Psalms‬ ‭91:5‬ ‭KJV‬‬
Fear not. God is your strong tower. Don't be afraid of the terror by night or the arrow that flies by day. Nighttime terrors were strategically designed by the enemy to catch you off guard. When the enemy attacks your blindspot, or attempts to attack you unexpectedly, don't worry. God has you covered. God is your strong tower. When the enemy has you surrounded, choose to trust God. In ‭‭2 Kings‬ ‭6:16‬ ‭KJV‬‬, Elisha said, "Fear not: for they that be with us are more than they that be with them." When the enemy has you surrounded, don't fear. Choose to confess and declare that God is with you. For there are more for you than against you.
When you are in Christ, He protects you. His love comforts you. His authority shields you. His Word leads and orders your steps. Run to the Tower. When the wind and waves try to sink your ship, run to the Tower. When problems seem to flood your heart and try to weigh you down, run to the Tower. The Tower will protect and shield you. The Tower is shelter from the storm. Christ is the Tower.
If you have not accepted Jesus Christ as your Lord and Savior, or if you have fallen away from Him, simply say this prayer:
Dear Heavenly Father, in the name of Jesus, I repent of my sin. I turn to You. Father, I receive Your Son, Jesus Christ, as my Lord and Savior. I believe that Jesus Christ died and rose just for me.
I believe that His Blood washes me and cleanses me from all unrighteousness. Father, in You, I am set free. Father, through the Blood of your Son Jesus Christ my past is history and my future is bright.
Father, In You, I am made new. Father, in You, I am complete. Father, in You, I am made whole. Father, in You, I am restored. Father, I surrender every area of my life to You now and forever. In Jesus' name. Amen.
About this Plan
Share this college devotional with others as Vance K. Jackson leads readers in this powerful message. The Lord's name, reputation, and track record are strong. He is undefeated. There is no one like Him. His character is...
About The Publisher