Plan Info
Six Steps To Your Best Leadership
Sample

Get the app
A Discipline to Start
My bride Amy, my kids, and my staff would tell you building leaders is not just something I love to do, it's a huge part of who I am. I believe when the leader gets better, everyone gets better.
Here's a question to consider: "Is leading people just something I want to do, or is it part of who I am"?
Your answer matters because most leaders fill their development plans with do goals: "I want to do more with my kids, I will do random acts of kindness for my wife, I will do more to empower the people I lead." However, the most influential leaders make who goals: "I will be a patient mom who loves deeply, I will be a husband who supports my wife and loves her well, I will be a manager who leads by example."
The most influential leaders start with the who and let the do flow from there.
Even by secular standards, Jesus is arguably the most influential leader to have ever lived. He only worked in the public space for three years and in that time gained tens of thousands of followers. Two thousand years later, the best-selling book of all time tells the story of His life, and billions of people from every part of the world have committed their entire lives to following Him.
Seven times in the book of John, Jesus declared powerful who statements. As you read them today, you'll notice each statement flows perfectly into what He did and still does in our world.
When you know who you are, you'll know what to do. More specifically, you might ask yourself, "what would the person who I want to be, do?" Whatever you decide to do, I recommend you start small. Small disciplines done consistently lead to big results over time.
If you want to be a leader who cares, maybe you'll write at least one encouraging note a day. If you want to be a person who's organized, maybe just start making your bed. If you want to be a leader who follows God's heart, you probably want to start by talking to Him each morning. Do what leads you to become the who you want to be as a leader.
Talk to God: God, You made me; You know me. Will You give me the words to know who I am and the strength to know what to do?
About this Plan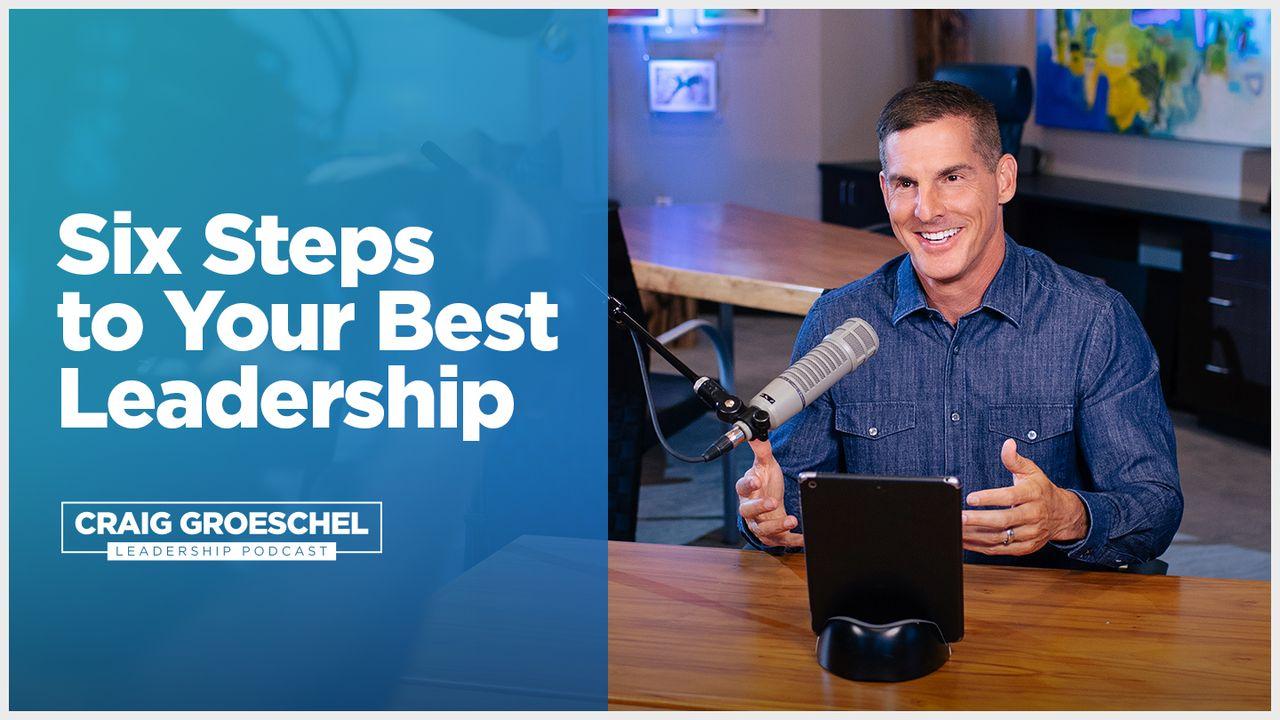 Ready to grow as a leader? Craig Groeschel unpacks six biblical steps anyone can take to become a better leader. Discover a discipline to start, courage to stop, a person to empower, a system to create, a relationship to...
More