6 Days To Becoming A Kingdom Disciple
Sample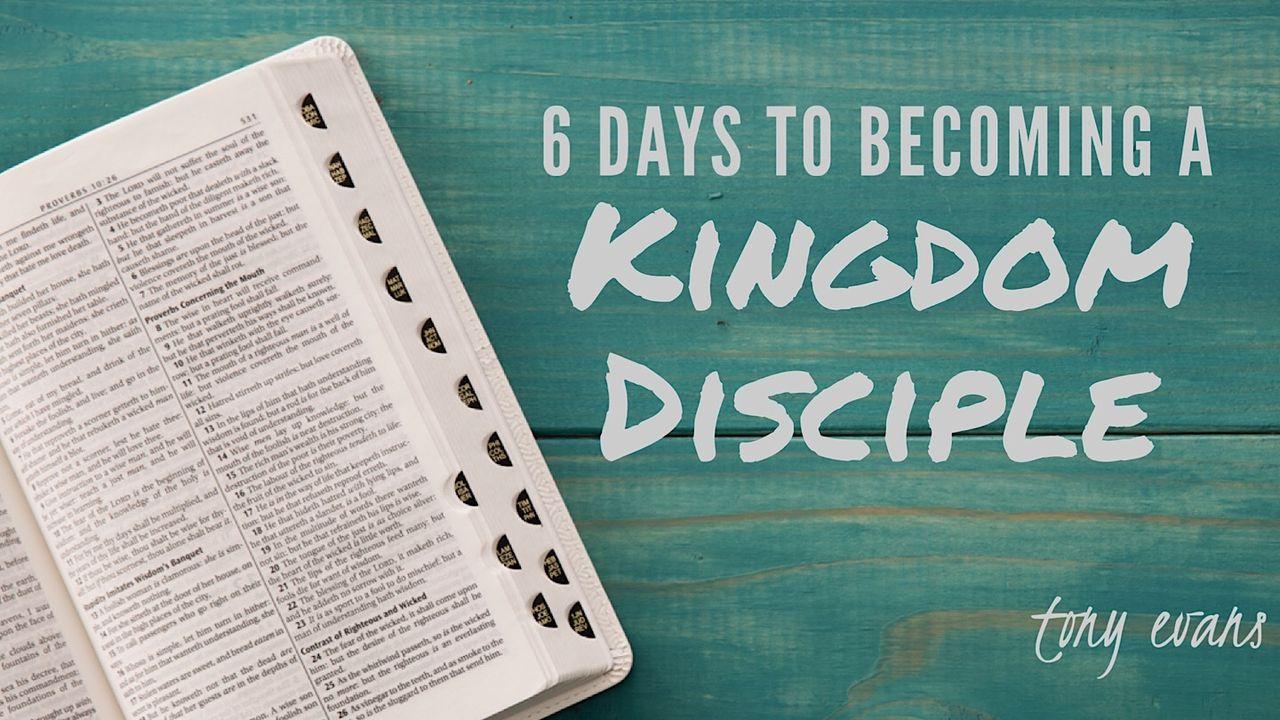 Discipleship is following the Jesus you profess belief in.
When you come to believe that He is your Savior, that He is not only the Son of God, but God Himself, the natural next step is to devote yourself to being His disciple. Obey His commands. Learn His teachings. Follow His example.
The challenge to you is to not be satisfied merely to be a Christian on your way to heaven, to not merely be satisfied to be an attending church member, but to make the decision to become a full-time follower of Jesus Christ visually and verbally. That way, if the question is ever asked, you can answer with confidence that you follow Jesus Christ. Such a commitment is expected of all His disciples and part of the Great Commission, whereby we become disciples as well as make disciples.
So, let your prayer today be one of commitment. Make the decision to upgrade from a fan to a follower. Don't be content with being a Christian in name only or warming the seat in church. Get on board with following the One who seeks and saves the lost.
If you enjoyed reading about becoming a kingdom disciple, we would like to give you a full-length sermon from Dr. Tony Evans, titled "Trusting God." Simply click here.
About this Plan
A disciple in the kingdom of God is one who chooses to be more than just a fan of Jesus Christ. They commit themselves to tak...
We would like to thank The Urban Alternative (Tony Evans) for providing this plan. For more information, please visit:
https://tonyevans.org/