February Fast - 21 Days Of Seeking Him
Sample


Fasting has, throughout the Bible, been linked with an extra dimension of power. Whether it was Daniel in the Old Testament or the disciples in the New Testament, they were all aware of the power of fasting.



The temptation can be that the focus is just what fasting does through or around us and to lose track of what it does in and to us. A key verse in the Bible is Proverbs 4:23, "Above all else, guard your heart, for everything you do flows from it."



God always works from the inside out and He is never just after our deeds and what we can DO for Him. He is after our hearts and what we can BE. What we do comes out who we are.


Therefore, when He teaches us about prayer and fasting, Jesus reminds people not to do it for the approval of man, but in secret for the acceptance of God. Fasting is not so we can get more of God; we fast so God can get more of us.



Jesus, as I start this fast, help me to do it from a heart that wishes to know you better, rather than just for what you can do for me. I want to finish this journey more in love with you than when I started. Amen.
About this Plan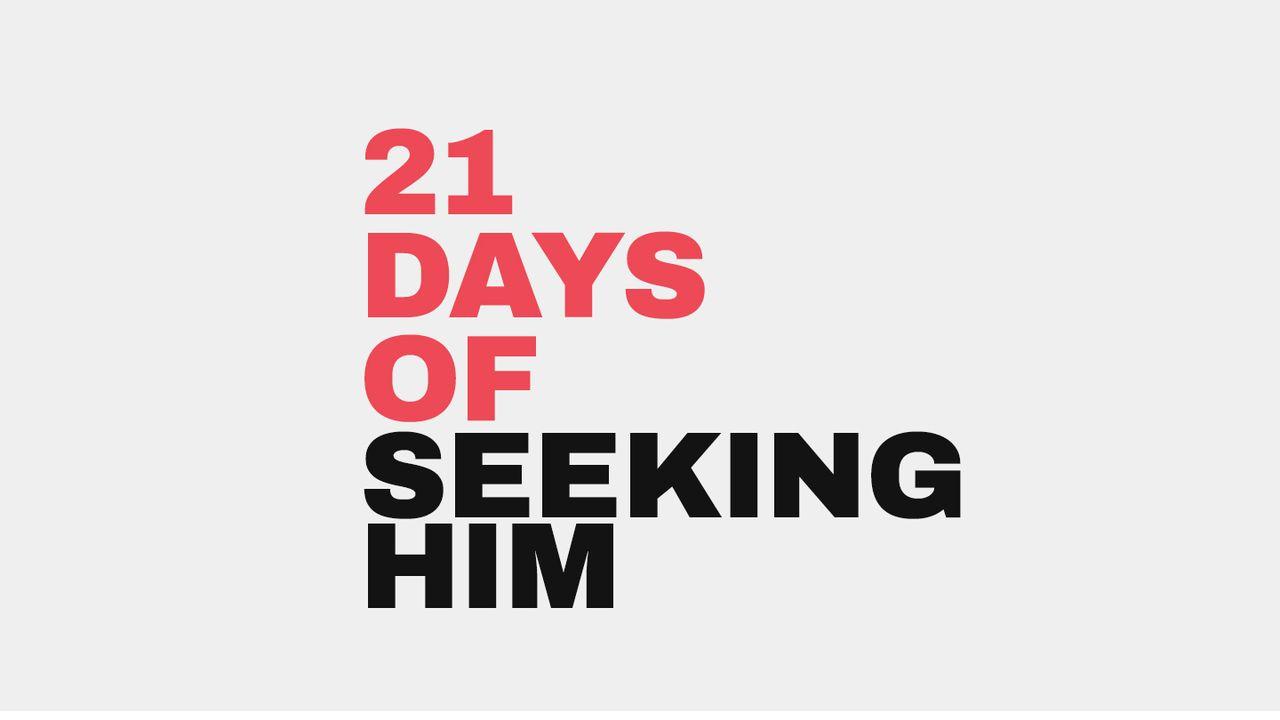 21 Days of Seeking Him is a devotional guide to accompany your 21-day fast. Whether you are fasting from food, social media, ...
We would like to thank Hillsong Church Copenhagen for providing this plan. For more information, please visit:
http://hillsong.dk