Follow A. Margot Blair in the Bible App.
Scan the QR Code with your mobile device to download Bible App.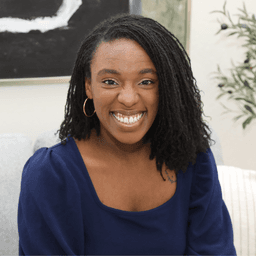 A. Margot Blair
About A. Margot Blair
A. Margot Blair, a Bible teacher, equips women at the intersection of faith and leadership. With a decade of experience, she consults, coaches, and mentors women leaders in various sectors. She is a former Forbes Business Coach and contributor, holds a Master's in Theology and is pursuing a Doctorate in Leadership. A. Margot is YouVersion content partner. Most significantly, she is known as Wife to Vincent, and Mama to E, Lyv, and "Bean."
greetings@amargotblair.com