Plan Info
Exposing The Spiritual Roots Of Disease
Sample

Get the app
(All Scripture quotations are from the King James Version.)
Why Do We Need Spiritual Discernment when Dealing with Disease?
"Beloved, I wish above all things that thou mayest prosper and be in health, even as thy soul prospereth."
—3 John 1:2
"Who forgiveth all thine iniquities; who healeth all thy diseases."
—Psalm 103:3
Some people think that getting a disease is like standing under the wrong tree at the wrong time and just getting nailed. They wonder, "Why did this happen to me?"
Why did it happen to you? Why did you get sick? It's time to discover the answer to this agonizing question. There is so much misunderstanding in both the medical community and the church about the causes of disease in mankind. Yet crucial answers to man's diseases and problems have been laid out in the Bible for over thirty-five hundred years. Unfortunately, most people don't read the Bible to discover those answers.
What does the medical community think about the root cause of disease? The truth is that for many diseases, even doctors don't know why they happen. Just like the church, the medical community is at a loss as to how and why many diseases begin. That is why medical books list some diseases with "unknown etiology." The word etiology refers to origin. It comes from the Greek and means "root cause" or "giving a reason for." "Unknown etiology" simply means, "We don't know the root cause of this disease."
If the Bible gives us the promises of health and healing listed at the beginning of this devotional, why are Christians suffering from diseases like cancer, diabetes, hypertension, Crohn's disease, lupus, and depression? To find the answer, we are going to take a journey together. We're going to expose the spiritual roots of disease and discover the way to live in wholeness—spirit, soul, and body.
In my journey to understand disease, I have discovered that Western medicine concentrates on managing the symptoms of disease and disorders through drugs, therapies, and surgeries. With this method, it's all about disease management, keeping the disease under control. Then you have Eastern medicine, with its "natural" or alternative treatments, which attempt to manage the pathways that produce the symptoms of disease. But neither of these approaches represent true freedom from the disease itself.
I have spent decades researching the roots of disease, which are the issues activating the pathways that produce the symptoms. This is important for those who want to know why they are sick. As intelligent creatures, doesn't it make sense that we get down to the root cause that activates the pathways to disease in the first place? From there we can uproot it!
Now, I want you to know that I am not against doctors. I have been to doctors when necessary and I greatly appreciate their skills. We should never avoid seeking medical help, especially if we have a life-threatening disease. I am also not against science. I have spent decades studying what medical science knows about the intricate human body that God has created. I am indebted to what science has taught me concerning the body and disease. I may not always be in agreement with medicine's protocols for disease management, yet I am still grateful for what I have learned from scientific observation. But I want to assure you that I am not into disease management alone. I am into disease prevention and eradication, if at all possible, by God's help!
I want to make this clear from the very beginning: from my studies and experience, I attribute about 20 percent of diseases and syndromes to the general effects of our fallen world, such as genetics or environmental factors. What is the cause of the other 80 percent of diseases? I believe they have a spiritual root. They are a planned event against us by the villain, Satan, and his dark kingdom. Yet, the spiritual aspect of disease is overlooked by us, our medical providers, and even the church. Much of the Christian church has somehow forgotten the enemy who is after our destruction. It has forgotten that we need discernment to wage a spiritual war against that enemy and to expose him for who he is—the destroyer.
The good news is that you and I have the ability to have discernment. Discernment does not come by instinct; it is given by the Holy Spirit. Discerning the true reason behind disease is available to us through God's Word. With God's leading and grace, I have spent decades tracking what causes or triggers disease. As a result of that knowledge, there have been literally thousands of people worldwide who have been freed of specific diseases and syndromes because they dealt with the root issues causing the manifestations. With the truth of the Word, we can overcome this planned event called disease and live the healthy and long lives God has promised us. Freedom from disease can be ours.
Be blessed,
Dr. Henry W. Wright
Talk to God About It
Ask Father God, in Jesus's name, to open your eyes by His Holy Spirit to begin to give you discernment and understanding of the Scriptures regarding healing and disease. Start an open dialogue with Him about your struggles with disease and your desire for health and healing. This will give Him something to work with as we progress in our study.
About this Plan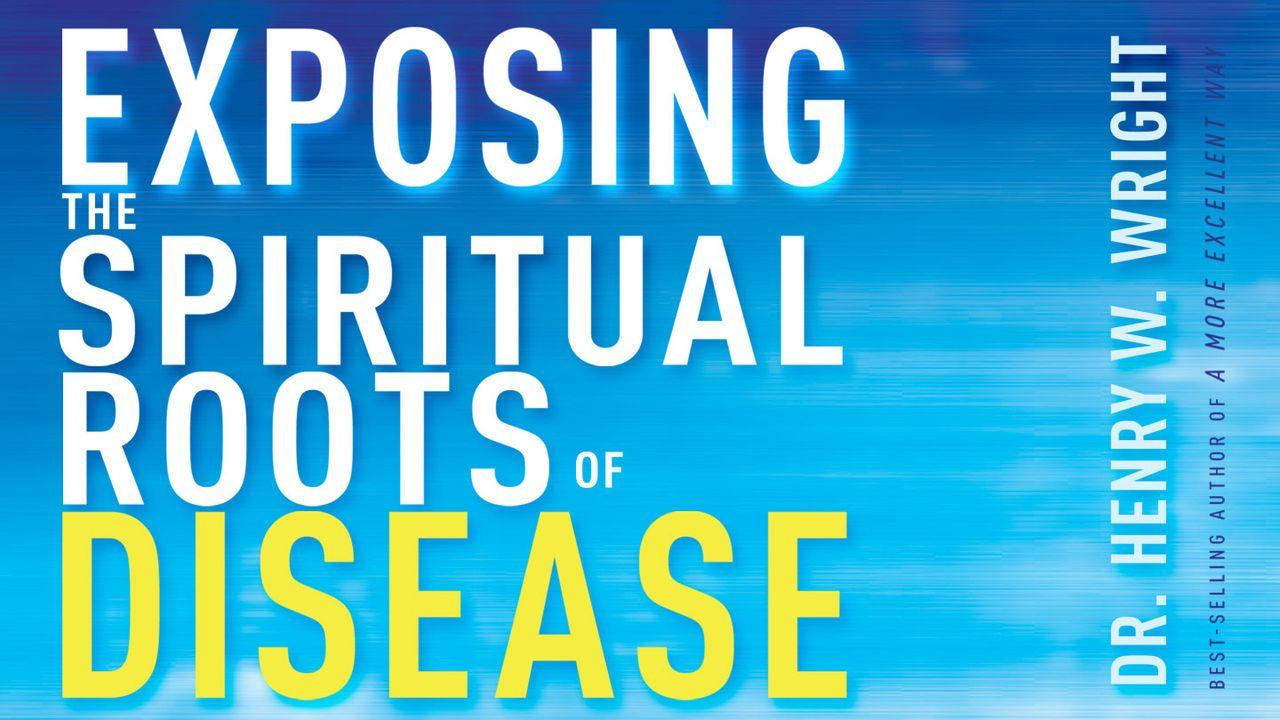 If the Bible gives promises of health and healing, why are many Christians sick? The Scriptures offer essential insights into this question. This devotional explores what actually causes disease, why we become sick, how ...
More