30 Days In The Gospel Of Mark
Thought:
Mark is all about a story of good news—the gospel ("gospel" means "good news"). In the next 30 days, we'll learn about a perfect man named Jesus, who was the Son of God. We'll read the story of how He died on the cross and stayed dead in a tomb for three days to pay the debt for our sins. We'll hear the exciting news of His resurrection after the three days and how He freed us from sin, death, and evil. Today's passage contains three important pieces that set up Jesus' ministry on Earth, which the rest of Mark is about. First, God sends His messenger John the Baptist to prepare the way for Jesus. Isaiah prophesied about John and Jesus over 700 years before they lived. Second, Jesus is baptized, receives the Holy Spirit, and is claimed by God the Father as His Son. Third, Jesus is tempted in the wilderness by Satan (but we know from other passages that He never gives in to sin). All three of these things get us ready for the big story about Jesus: the gospel. As we continue through the 30-day challenge, you'll see how Jesus is the promised Messiah, how He is the Son of God (a member of the Trinity), and how He lives a perfect, sinless life.
1. How did John the Baptist prepare for the arrival of Jesus?
2. What is different about John's baptism and Jesus' baptism?
3. How do you see all three members of the Trinity (Father, Son, and Spirit) present in Jesus' baptism?
4. How does God the Father feel about Jesus, His Son?
Engage:
Jesus resisted powerful temptation in the wilderness. Take a few minutes to write down a few things that are temptations for you. Now write down one concrete step you can take this week to help you resist that temptation.
Deeper Waters:
Read the parallel account of Jesus' baptism in Matthew 3:13-17. Most baptisms, including John the Baptist's baptisms and baptisms today, are a sign of repentance. But Jesus lived a sinless life and had nothing to repent from, so His baptism was a little different. What reason does Jesus give for being baptized in Matthew 3:15?
About this Plan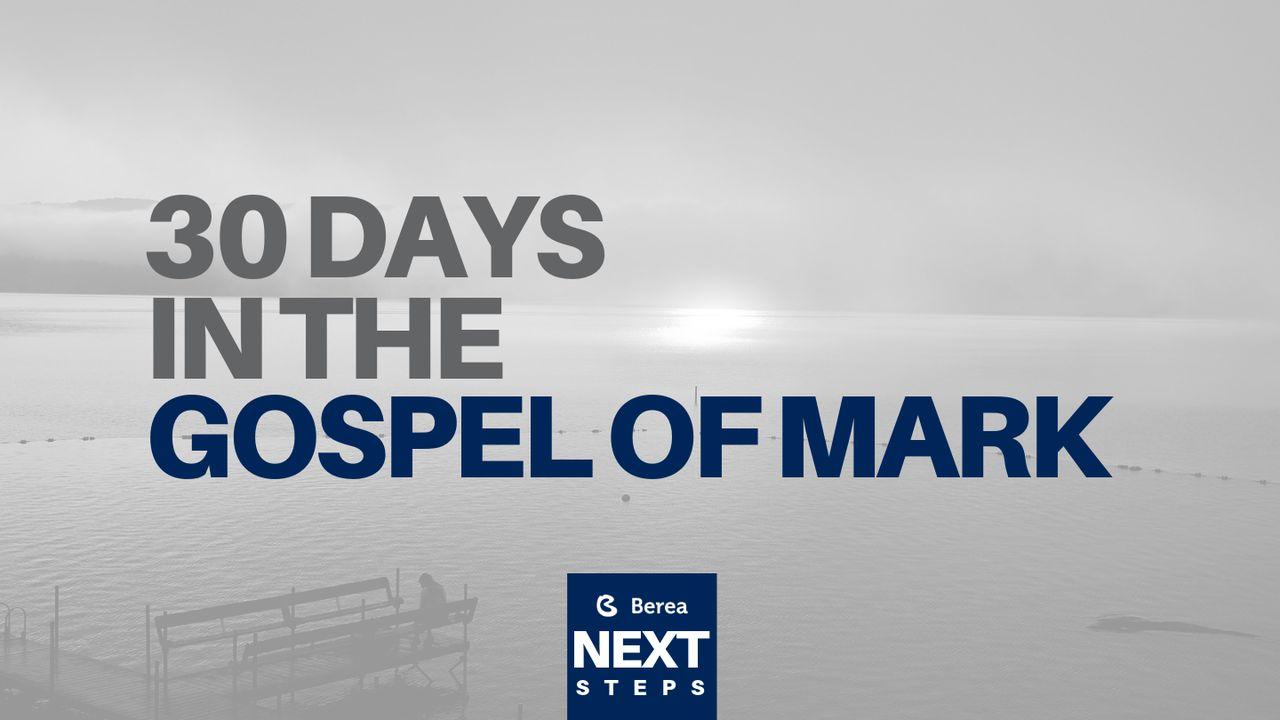 Take your next step in your walk with Jesus as you venture through the Gospel of Mark. Each day includes a short passage from Mark and engaging context and questions.
We would like to thank Berea for providing this plan. For more information, please visit: http://berea.org
About The Publisher