Traverser des temps difficiles
Take Heart
If you're going through a difficult time in your life right now, you're not alone. In fact, 100% of people in the world will experience some type of hardship or difficult season in their lives. Whether you're in one now, are coming out of one, or will be going into one, they are a part of life. No one enjoys going through hard times. Think about it—have you ever met someone who enjoyed going through a challenging time? Probably not.
There's no medicine we can take to keep troubles away nor is there any amount of positive thinking or self-talk that will prevent us from going through hard times. So, while it may feel like we are the only ones going through our tough situations, we're not.
We can find encouragement in what Jesus taught. He told us in John 16:33, "You will have trouble." He understood what we'd be up against—a world full of depravity, sin, hatred, and a spiritual enemy who wants to destroy us. But thankfully, He also said that we can "take heart" because "He has overcome the world." We don't have to live discouraged in a discouraging world. We can still live a full, rich life knowing that in the end, we'll be victorious.
Jesus came to earth for one reason—mankind. He came to save us and offer us eternal life. And many are often taught that if we say yes to Jesus and accept Him as our Savior, that trouble and difficult times will miss us altogether. That's simply untrue.
Reading this Plan won't eliminate the real challenges you're facing, nor will it remove any heartache you're enduring. What we hope it'll do is offer you some strength and courage to keep taking the next step. You don't have to take twenty steps today—just take the next one. And then tomorrow, take another one. We'll talk about some of the whys behind our pain and how we can navigate the daunting roads that they bring.
Hopefully, as we discuss this topic, you'll embrace just how much God loves you, how He will use your pain for His purposes, and how He'll change you from the inside out. He has good plans for you, even in and through your pain. We encourage you to keep going to see just what they are.


What's happening in your life that is preoccupying your thoughts? Write down the outcome you desire.


À propos de ce plan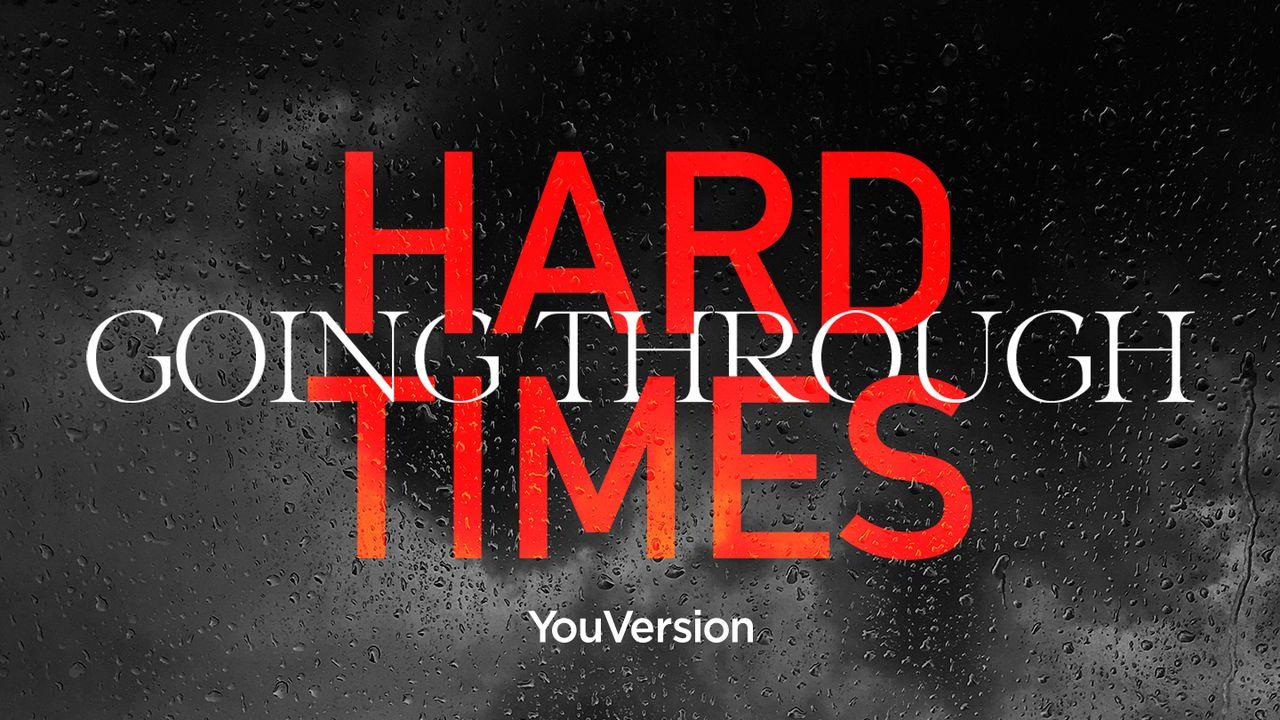 Facing difficult situations in our lives is inevitable. But in this short 4-day Plan, we'll be encouraged knowing we are not alone, that God has a purpose for our pain, and that He will use it for His greater purpose.
This original Bible Plan was created and provided by YouVersion.
À propos de l'éditeur