Все дріма: знаходячи спокій Ісуса цього Різдва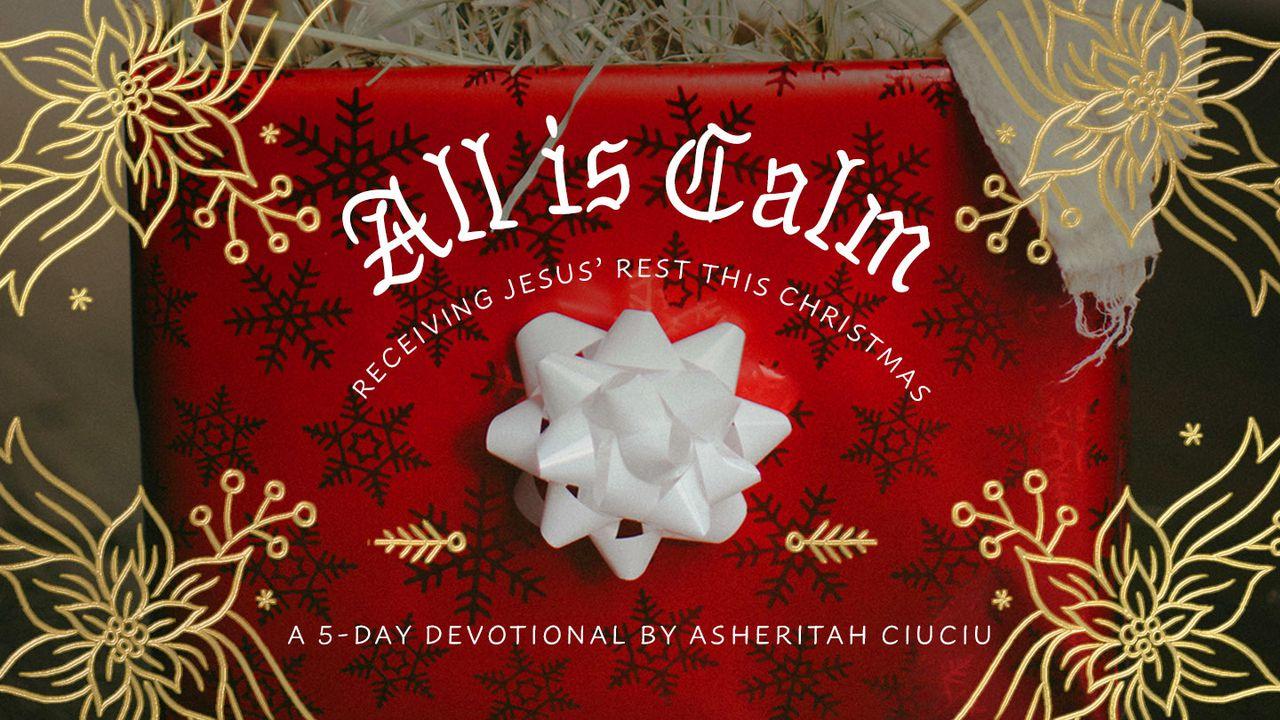 Day Three: Express Your Neediness:
"Thanks, but I can do it."
Have you ever turned down an offer for help, even though you really needed it?
Sometimes it's hard to admit we can't do everything ourselves. During all of our Christmas preparations, this sometimes results in exhaustion and crankiness. But this very same self-sufficiency can become deadly in our spiritual lives.
The truth is that we need Jesus. But we often live our lives as if we can get by on our own. It's not until we take time to reflect on the beauty of God—His holiness, His love and kindness, His atoning sacrifice—that we realize just how desperately we need Him. There's a vulnerability that comes with admitting our need, but Jesus promises that those who are poor in spirit, who are meek in heart, and who thirst for righteousness, are rewarded with more of God Himself.
It turns out that expressing our neediness is the only way to receive the glorious riches of Christ Jesus that God has prepared for us.
The psalmist calls God's people to worship, bow down, and kneel before their Maker. The Hebrew word for worship means to fall prostrate or bow down. Physically, this means to bow our knees in acknowledgment of Jesus' Lordship; spiritually, it means to surrender all we are to all He is.
This kind of realignment of perspective and priorities is only possible when we first spend time recognizing God's greatness; worship moves us to a proper view of God, which moves us to confession and repentance.
Jesus illustrates this same point when He calls Himself the Vine, and His disciples the branches. "Apart from me, you can do nothing," He tells them. "But if you remain in me […] you will bear much fruit." Surprisingly, Jesus does not call us to work harder to be more fruitful; rather, He calls us to abide in Him, to wait on Him. Those who remain connected to Him will naturally bear much fruit, because His Spirit is the One who produces the fruit.
Allow your need for Jesus to bring rest and calm this Christmas. The pressure is off. You don't have to do it all on your own. In fact, you just need to rest.
Reflection Questions: How does the imagery of Jesus as the Vine affect you? What other names of Jesus move you to recognize your own need for Him? What's one way you can express your neediness and rest in Him today?
Про цей план
'Tis the season to be jolly, but also very busy.  Come away for a few moments of rest and worship that will sustain you throughout the merry labors of the season. Based on the book Unwrapping the Names of Jesus: An Adve...
Про видавця