Участники пасхальной истории: Симон Петр
Пример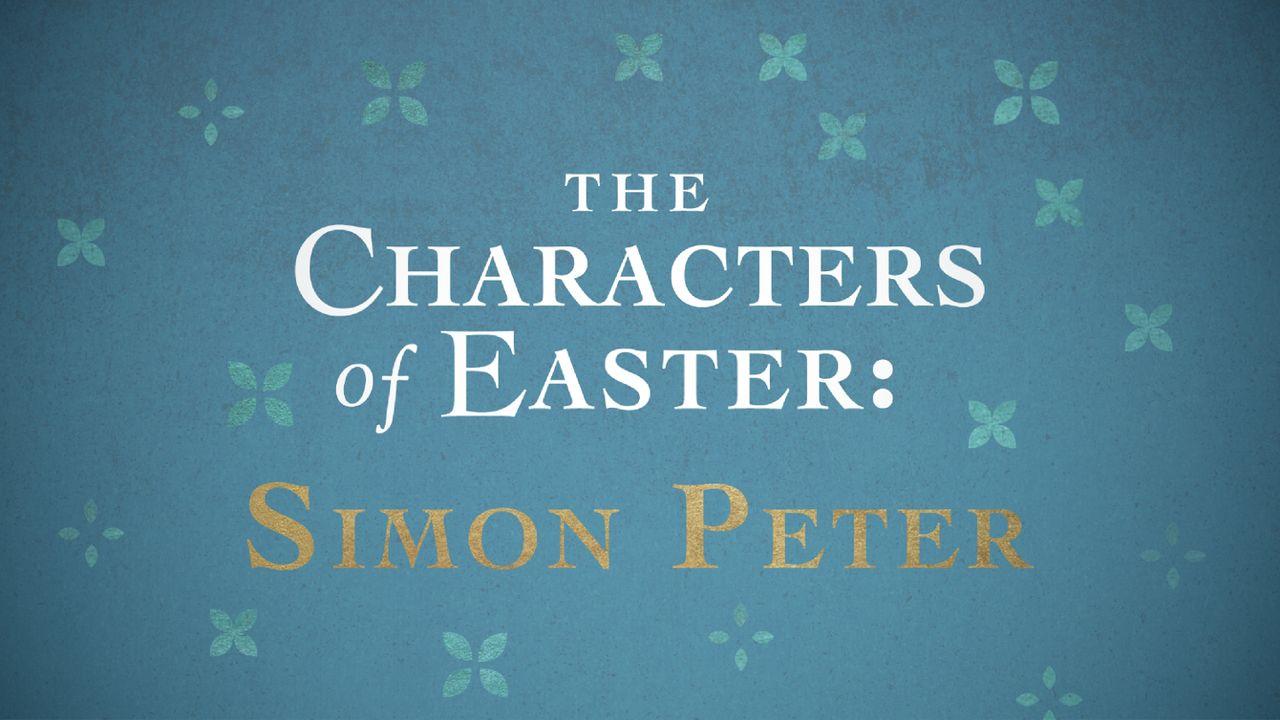 When Jesus met Simon, he wasn't the Peter we know, the saint after whom children and churches and cities are named. He was Simon and he wasn't exactly looking for Jesus. Instead, he was busy plying his trade as a commercial fisherman on the shores of Lake Gennesaret. Simon and his brother Andrew were part of a fishing collective with another set of brothers, James and John. The Galilee shores were all the brothers knew, having grown up in Bethsaida, on the northwest shore.
By all accounts, Simon was thriving in Capernaum, making a living bringing fish to the market to be sold locally or shipped to Damascus via the Roman highway and exported to ports across the Roman Empire along the Mediterranean. He owned a home and was married (Luke 4:38–39). It doesn't seem like Simon was either rich or poor but managing a decent life. Like most of us: an ordinary person in an ordinary place in what, he assumed, was an ordinary time.
Jesus spent much of His ministry in Galilee. These were His people: blunt, salt-of-the-earth, and hardworking. Galileans didn't much care for the elite sophisticates in Jerusalem, and the elites returned the scorn. A son of Nazareth in the southwest part of the Galilee region, Jesus made Capernaum His base of operation. Just as God chose a humble place—Bethlehem—for the entrance of Jesus into the world, so the Master Craftsman chose to build His new movement from the raw and rugged people of Galilee. This is not where you would typically recruit if you were building a movement that would shake the world, but Christ often draws His disciples from out-of-the-way places.
We don't really know when Jesus arrived in town. Did He ever pass Simon in the marketplace or sit next to him in the synagogue? In everyday interactions, they would not have noticed anything unusual about this carpenter in town. Jesus didn't have a halo above His head and an arrow pointing to His face, letting people know He was God's Son. It seems that Jesus' pursuit of Peter came patiently, in a series of fits and starts, like He seems to come to all of us, a conversation here, a conversation there. But make no mistake that the "Hound of Heaven," named by C. S. Lewis and the poet Francis Thompson, persistently pursued this prickly Galilean.
Об этом плане
Peter was just a fisherman from backwater Galilee, but he was pursued by Jesus and became the rock upon which the church was ...