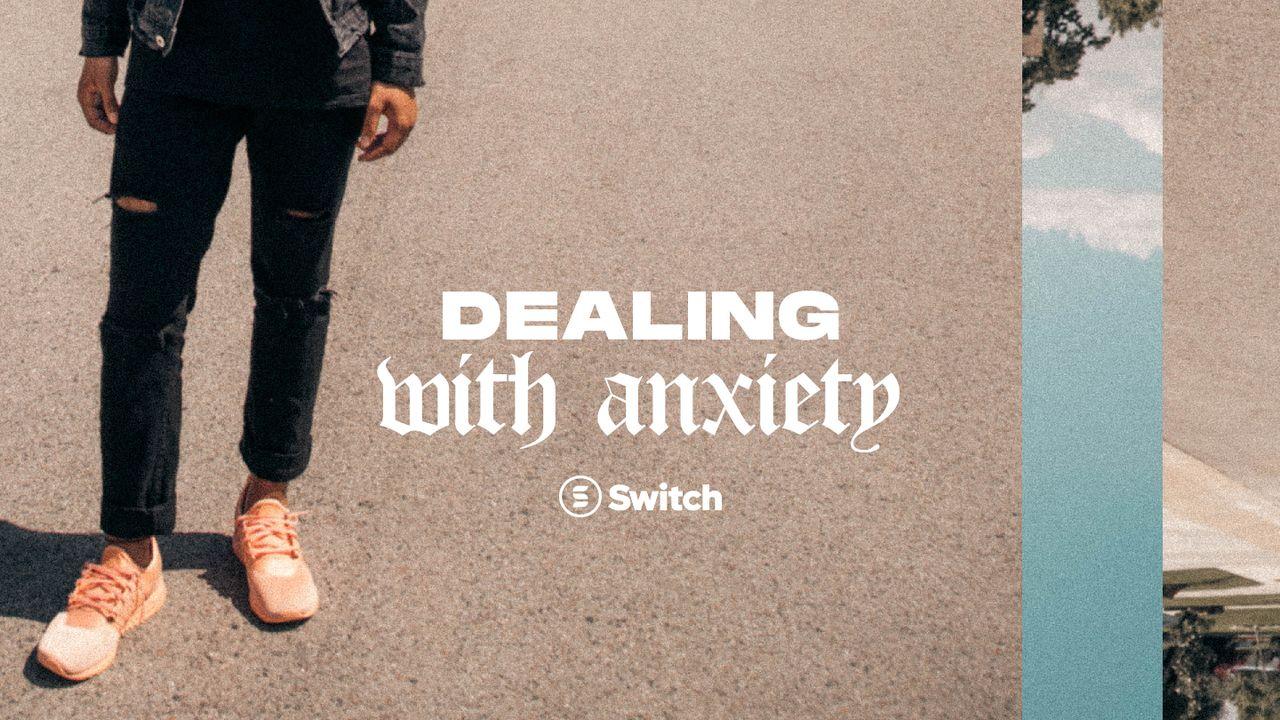 How do I deal with all the negative thoughts?
Have you ever felt like your life is a prison? A prison full of all the things you have to do and empty of the things you want to do?
Have you ever wanted to just hide in your room and binge Netflix or YouTube or mindless videos because you can't stand to be alone with your thoughts? Have you ever tried to just distract yourself from yourself?
Do you ever think back to the happy little kid you used to be and wonder what happened? Where did all the stress come from? When did the anxiety take over? When did I stop wanting to sing, dance, and play? What happened to me?
You're not alone, and there is hope.
The pressure you're feeling, the stress you're carrying, and the anxiety you're dealing with are not okay. Unfortunately, they're also not unique. You're a part of the most anxious and stressed out generation in history. So the good news is, you aren't alone in dealing with those things, and the bad news is … you aren't alone in dealing with those things. You're not alone.
There is hope.
As human beings, we were never meant to do life alone. You were created to have people in your life you care for and who care for you. There are people who are struggling with anxiety just like you are. They need you. And you need them.
Jesus showed up in history as love and hope in human form. Jesus changed history and Jesus wants to change your story. He brought hope and healing to people who were hurting. He showed them time and time again that they were not alone, that they were loved, and that there was hope. He wants to do the same for you.
Jesus modeled the value of trusted relationships. He had twelve friends He did everything with during His ministry. Twelve disciples. Twelve people who were there to encourage one another, to pray for one another, and to comfort one another. Twelve people who loved each other no matter what. Twelve people who loved each other just as Jesus loved them.
We all want to have people like that, and we all need to have people like that. It's people like that who help us overcome the negative thoughts in our lives so we can start living positive lives.
How do you deal with the negative thoughts? Share them with people you love and who love you. Let them help you overcome those negative thoughts so you can live a positive life.
Challenge: Open up about the anxiety you're feeling to the people who care about you. Don't wait for them to ask what's going on. Have the courage to go first.
Acerca de este Plan
Anxiety sucks. Unfortunately, anxiety is a reality we are living with. This plan is designed to help you understand that you aren't alone, that there is hope, and that God wants you to have peace. Over the next seven day...
We would like to thank Life.Church for providing this plan. For more information, please visit: https://www.life.church/
Acerca del Editor