Letting Go of … Everything
Have you ever been backpacking? It's a ton of fun and often leads to breathtaking destinations. When you go backpacking for the first time, you quickly realize that everything you bring is something that you carry. For miles. Usually uphill. Most backpackers know you can't bring everything you want. Experienced backpackers know you can't even bring everything you think you need.
Every ounce counts.
Not too different from life, right? Way too often, I try to carry what God never intended for me to carry. I know better than to think God wants me carrying family brokenness, financial pressure, regrets over bad decisions, missed goals at work, and whatever else I might've tried to pick up today.
God blatantly asks us to give our baggage to Him (1 Peter 5:7) and to ditch anything that's slowing us down (Hebrews 12:1). It's pretty incredible to think that God seriously wants us to throw off everything that hinders us. But why does God want us to travel light? Why is He trying to take our fears, shame, addictions, regrets, and control issues?
When you're packing your bag to go backpacking, everything you leave out is room for something else. God wants more room in our lives for Himself.
That's an amazing trade if you think about it; we give our burdens to God and He gives us Himself. Darkness for light. Stress for peace. Anger for joy. Regret for freedom. Yet, somehow the more we carry from Him, the lighter we are.
What are some things you picked up along the way that are getting too heavy? You don't have to carry them anymore. You can trade them for more of God. What's something you want to carry that's not yours to carry? How can you trust God with it? What's something you think you need that you just don't have the strength to carry? How can you let God and others shoulder some of the weight?
Matt, recovering over-packer
Pray: God, I'm taking You up on Your deal. I will start trusting You with (insert your specific burdens). Thank You for carrying and sustaining me. Amen.
Acerca de este Plan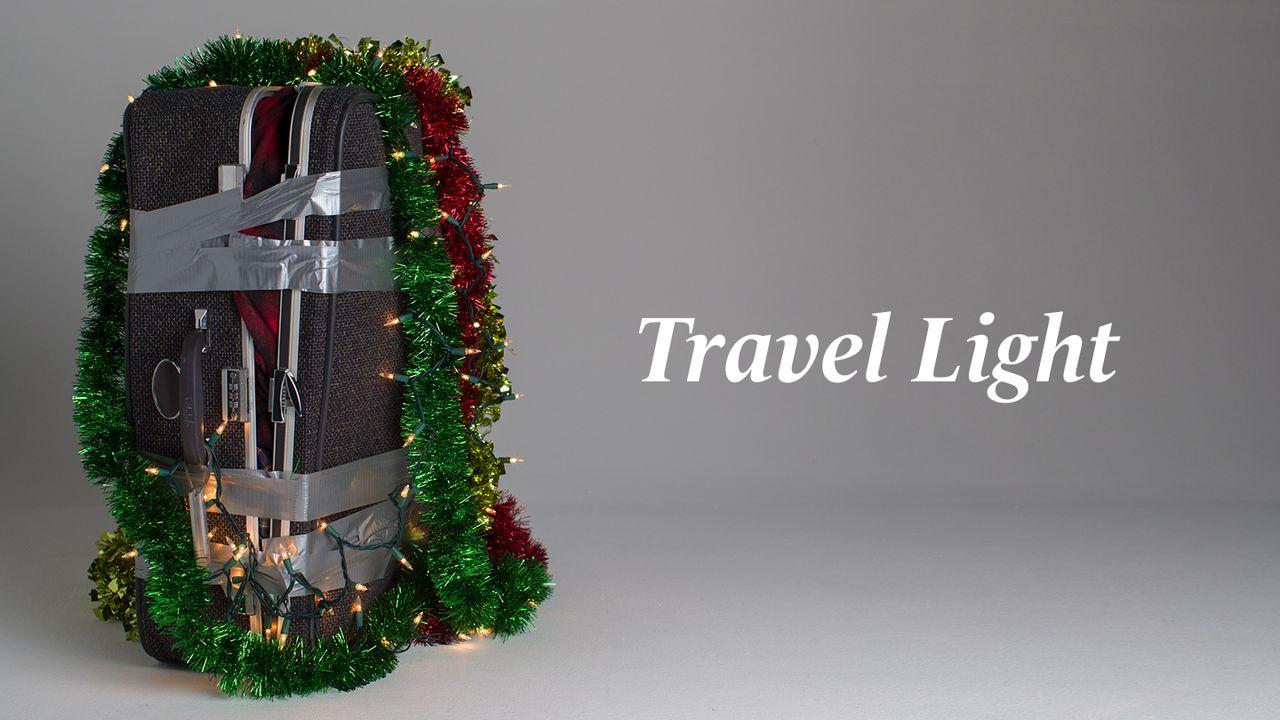 In a crowded Christmas season, most of us feel the stress and anxiety of family relationships, financial pressure, hasty deci...
We would like to thank Life.Church for providing this plan. For more information, please visit: https://www.life.church/