New Every Morning: A Study in Lamentations
What does it say?
Because of Jerusalem's many sins, the Lord allowed the city to be overtaken and looted by her enemies. Judah's sin was like a yoke around her neck, causing inner torment.
What does it mean?
With the memory of Nebuchadnezzar's invasion fresh on his mind, Jeremiah penned Lamentations as an acrostic dirge to portray the devastation and grief that consumed Jerusalem. The city had taken pride in its social, religious, and commercial importance but paid no attention to the cancer eating away at its core. God's judgment stripped away the sin hidden beneath Judah's splendor and religiosity. The consequences and guilt of their sin weighed heavily upon them. The collective realization of rebellion against their righteous God caused incomparable inner torment.
How should I respond?
Current culture views God as a judgmental tyrant who enjoys making people feel guilty, but a proper view of God brings clarity to unrighteous things in your life. The initial work of the Holy Spirit is to convict the human heart that it's sinful; otherwise, we would die in our ignorance, eternally separated from God in Hell. Conviction of sin is God's mercy. The Holy Spirit continues to convict Christ's followers of sinful thoughts, attitudes, and behaviors. How have you responded to the reality of your sin? If something has your stomach in knots and your emotions agitated, you may be under conviction. Will you be repentant or resentful? Stop right now and settle the issue with God.
About this Plan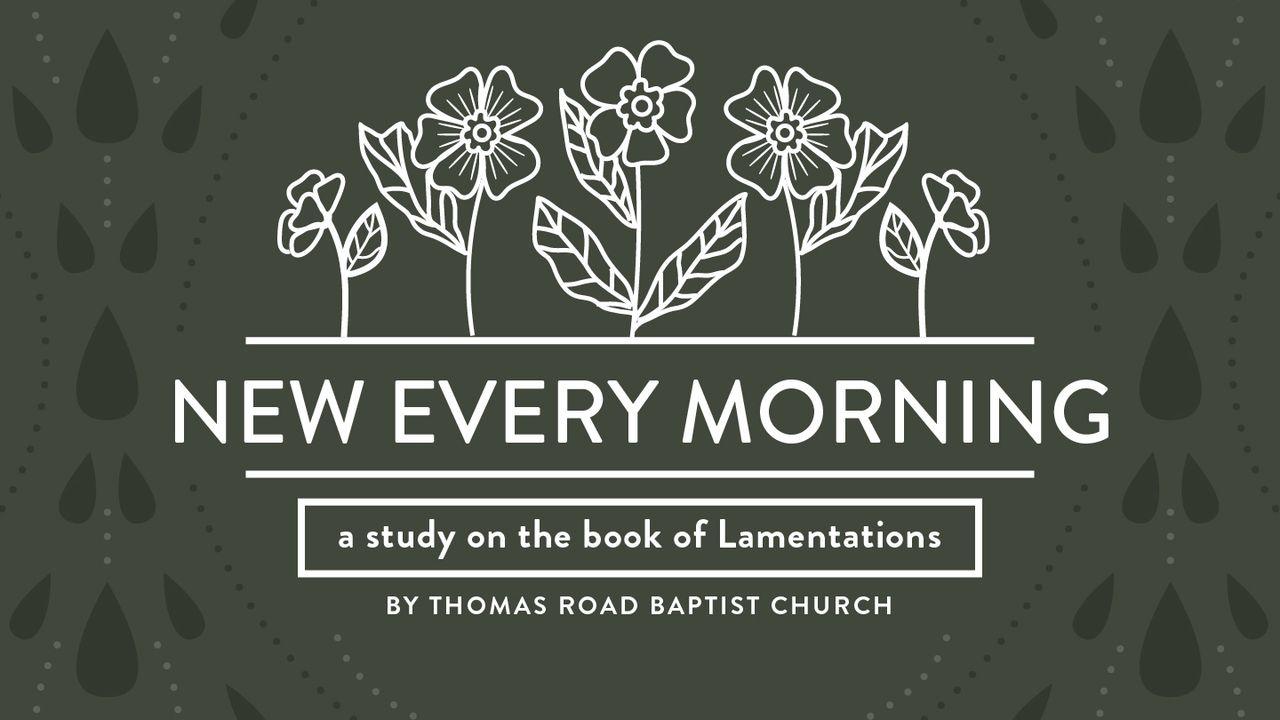 Most likely written by the prophet Jeremiah, Lamentations is a collection of poems mourning the siege of Jerusalem and the coming exile of Judah. Despite the wickedness of God's people that led to their captivity, the wr...
We would like to thank Thomas Road Baptist Church for providing this plan. For more information, please visit: http://www.trbc.org
About the publisher