A Global Advent: 25 Stories of God With Us Around the World
When was the last time you were caught up in a really good story? A good story comes in all sorts of packages—something like the gifts we unwrap at Christmas. Some stories are small and precious, leaving a mark on us in just a few lines. Some come elaborately dressed up with vivid language and expressive delivery. Other stories take time, unfolding their impact on our lives with pristine patience.
No matter how a story is wrapped up, the truth remains that each story is a gift. Stories transport us to places we've never been. They transform us to live differently and love potently.
A shepherd and a giant. A den full of lions. Five loaves and two fish. Some shepherds, three wise men, and a baby in a manger. Take a moment to think of how a whole world can come alive in your mind when prompted to recall a story. You remember them deeply because stories become a part of us.
___
Up at the northwest border of Thailand, surrounded by mountains, forests and fields, is a community called Huay Nam Nak. If you were to visit this humble community, you would find children who have a voracious appetite for stories… but not just any stories.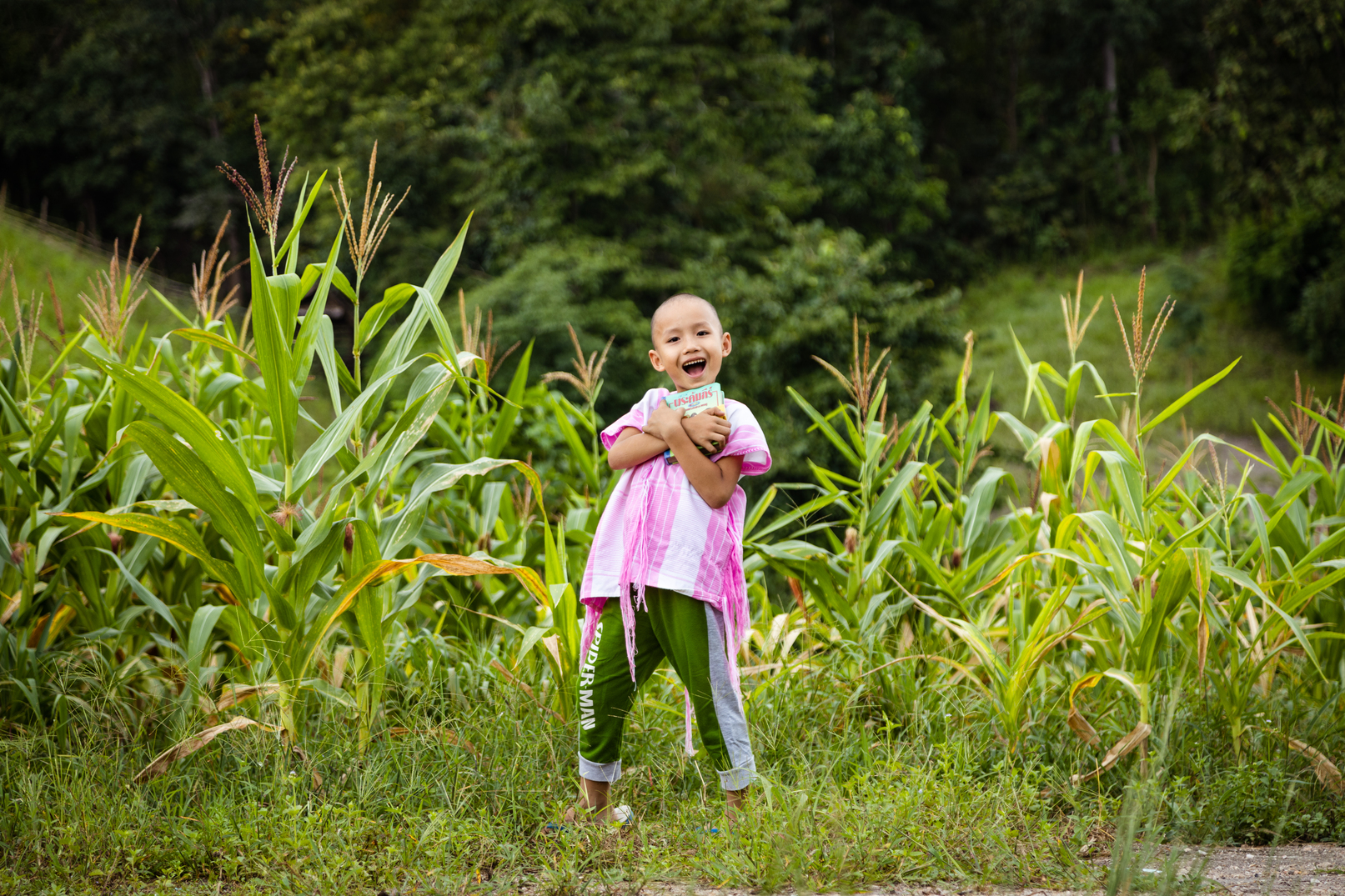 Photo Caption: Settathawut hugs his new Bible.
Six-year-old Settathawut is one of these children. He hangs on every word of the Bible stories told at his Compassion centre. These stories have captivated him in a way that is leaving a mark.
"My favourite story is Samson! He is very strong and I want to be strong like him. But I will be obedient to my mother," says Settathawut.
Each week, on activity day, the first things that Settathawut and his friends learn at the Compassion centre are worship songs and Bible stories. They learn about values such as obedience, kindness, and courage through hearing these stories.
Settathawut's Compassion centre saw the hunger for Bible stories in the children they serve, and they provided each child with a precious gift that their families couldn't afford: a children's Bible.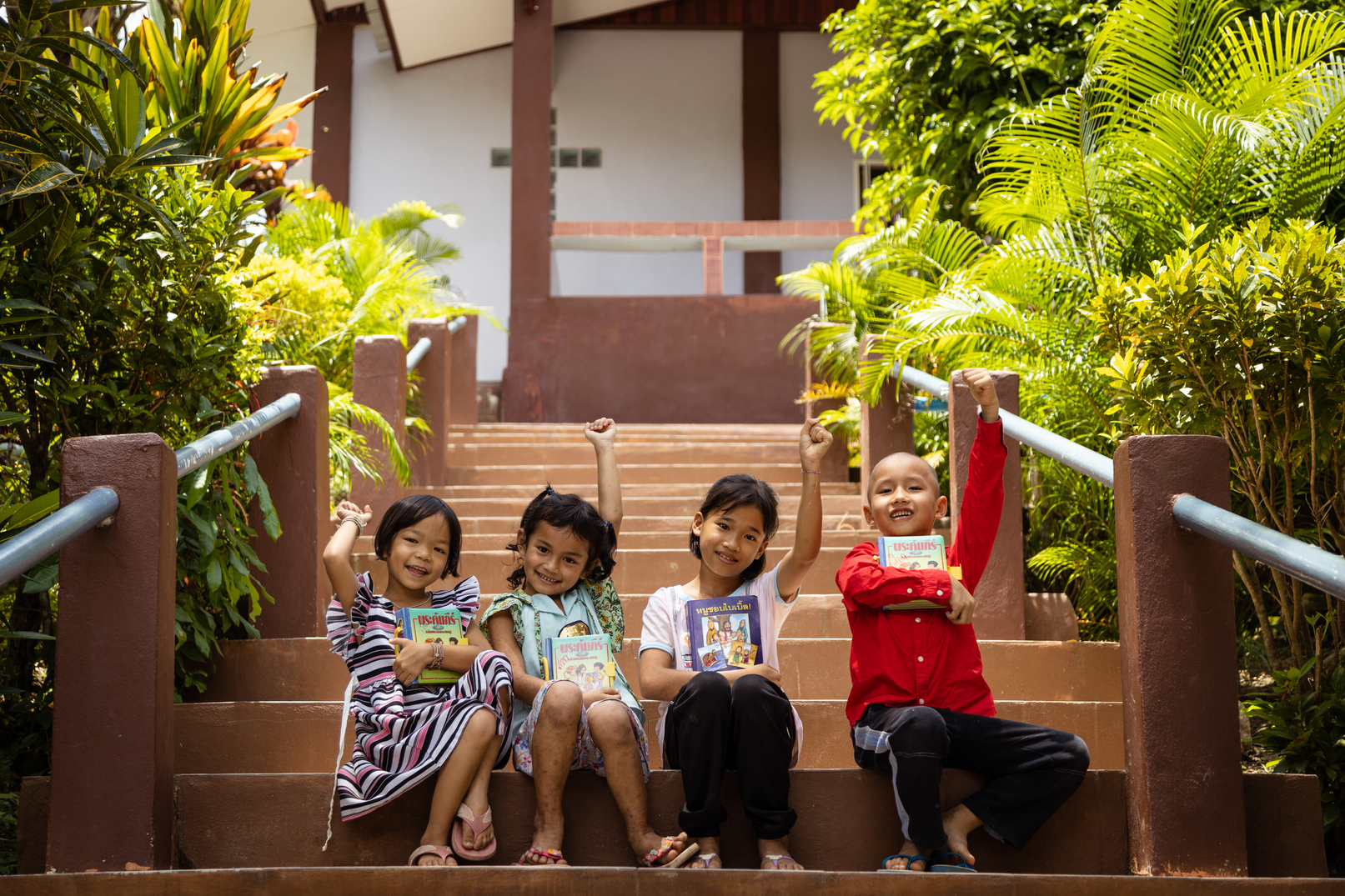 Photo Caption: Phonnatcha, Sorracha, Suchada and Settathawut (in red) are taking their new Bibles home.
For these children, the Bible is a book that fires the imagination, gives comfort, and shows who God is. It contributes to their holistic development as the stories help shape their lives and assure them that God is with them.
Settathawut has only just begun to write the story of his life, but as he flips through the pages of his Bible and pores over the stories held inside, he says, "My mom reads stories for me every night, and I remember them all."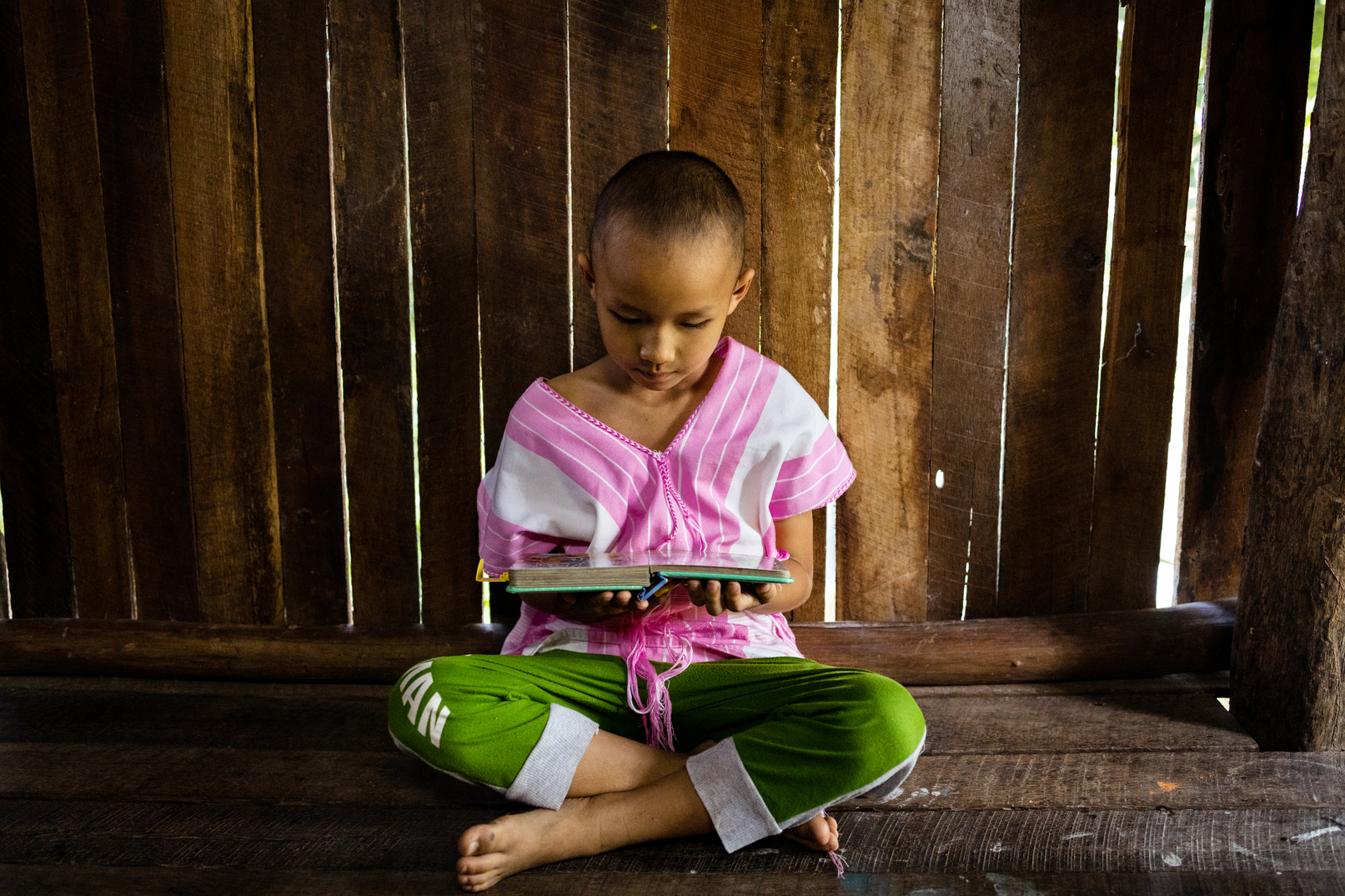 Photo Caption: Settathawut looks at the pictures in his new Bible.
___
This Advent, you're invited to open your heart to stories that can shape you. Stories to remember.
Advent reminds us that Jesus is Emmanuel—God with us.
Children all over the world have stories of this God—Emmanuel—who has come to be with them. God is with us! And we as believers have a part to play as we embody His presence in the world around us, sharing the hope, peace, joy, and love of Jesus.
We have stories to tell and stories to hear. And we all have a part to play in God's story.
Will you unwrap the gift of stories this Advent?
About this Plan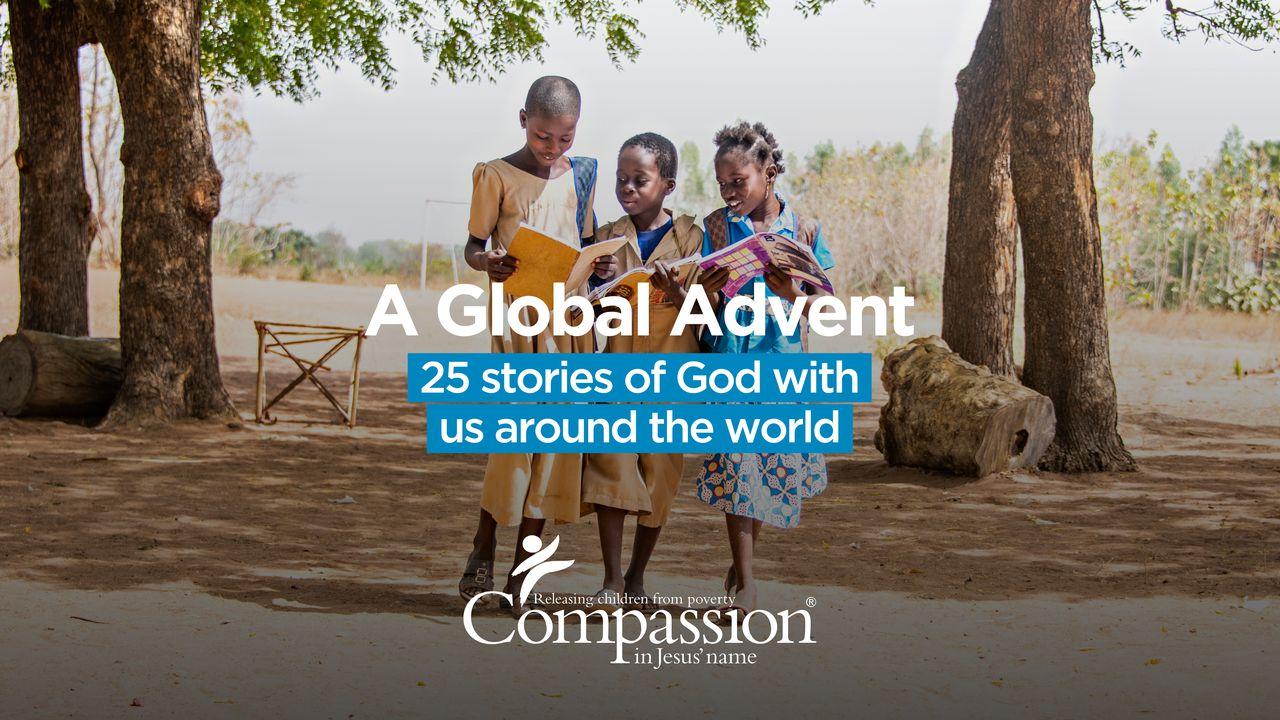 Many of us will not travel to every corner of the world, except through stories. Stories transport us into countries, communities, churches, and homes that we may never visit in our lifetime. Stories are essential to us....
We would like to thank Compassion Canada for providing this plan. For more information, please visit: http://cmpsn.ca/YV
About the publisher