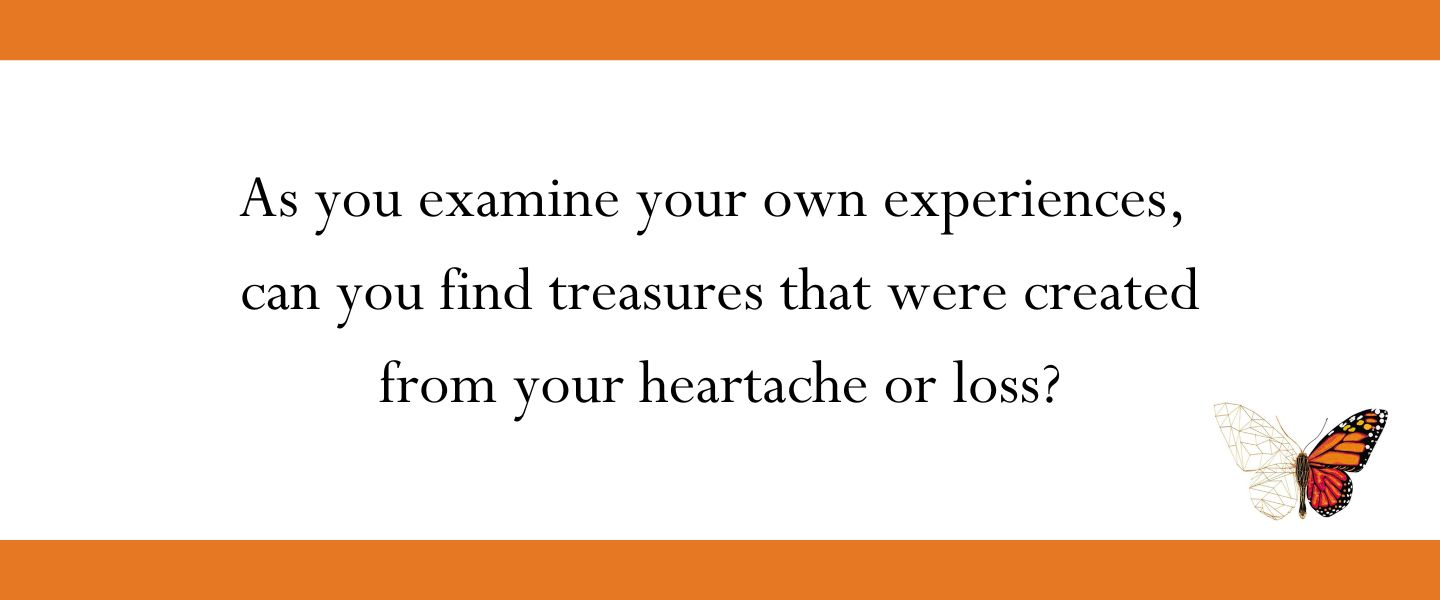 Treasure Hunting
When life is going great, it's easy to find the blessings. We're healthy, our family is happy, and the sun is shining. But what happens when tragedy strikes? When the future that was so settled suddenly become uncertain?
Can we still find treasure in the aftermath of heartbreak and loss? The life of Joseph shows that we can. The favorite son of a wealthy man, he surely felt certain about his future. However, if we're familiar with his story, we know that his life was suddenly turned upside down. But even after years of grief, loss, and pain, he was able to know that God was with him the entire time. Not only that, he saw that God was working to bring good from evil.
In a display of amazing clarity, Joseph told his brothers, "You meant evil against me, but God meant it for good" (Gen. 50:20).
As you examine your own experiences, can you find treasures that were created from your heartache or loss? If you dig deeper, you'll discover treasures you've never seen before. Are you more sensitive to the hurts of others? Have you become more compassionate or empathetic toward others friends or relatives experiencing pain? Have you become more dependent on God? We see God's hand throughout Scripture, working good in all things. And His most incredible example is seen in the crucifixion and the resurrection of Jesus for the forgiveness of sin and the victory over death.
Consider
What is one loss or trial you've experienced? Have you ever tried to treasure hunt it? Take a moment to ask God to help you find treasures that followed that painful event. Then thank Him for bringing good even from evil and sadness.