How to Fight Against Sin: A 5-Day Devotion From Colossians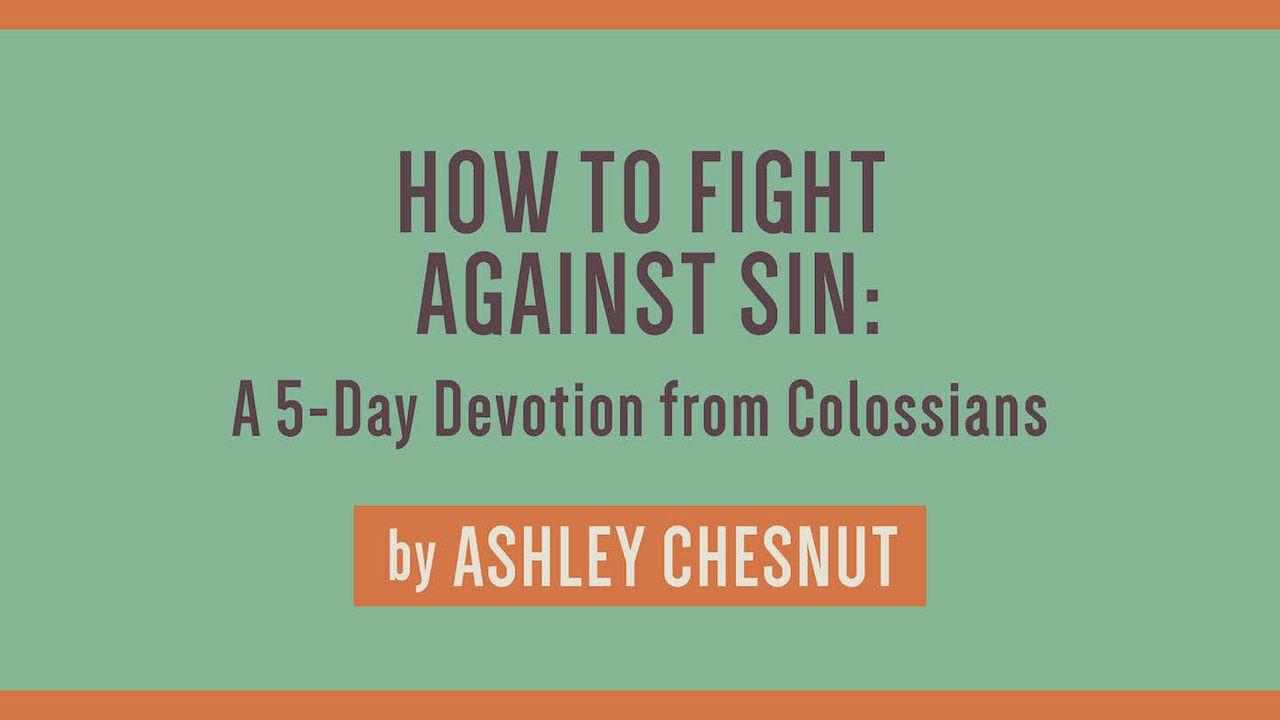 DAY 1: Know God's Will
How can we effectively fight against sin? As we learn how to do this, let's begin by reading Paul's prayer for the Colossians.
When Paul wrote to the church at Colossae (a city in modern-day Turkey), he relayed his prayer for them: that they would "be filled with the knowledge of his will…so as to walk in a manner worthy of the Lord, fully pleasing to him" (Col. 1:9b, 10a). Paul prayed that they would know God's will and that knowing this would shape how they live.
This reference to God's will points to His expressed will, the commands and instructions provided in His Word. Paul prayed that the Colossian believers would grow in their knowledge of these things and live in light of them. Paul prayed for knowledge and the application of that knowledge.
What does Paul's prayer for the Colossians have to do with fighting against sin? God has given us what we need to live godly lives (2 Pet. 1:3). He doesn't leave us guessing how He wants us to live, nor (because of the Spirit's work in us) are we lacking the strength and grace needed to obey. Even when we don't have explicit commands about some sins or issues, Scripture contains principles about God's design and about how we should live.
We have the Word of God as our guide, but do you know what it says? And to be honest, do you want to know what it says? Because knowing means that ignorance can't be used as an excuse for disobedience.
In verse 10, Paul describes what it looks like to live a life that's "fully pleasing" to God: "bearing fruit in every good work and increasing in the knowledge of God."
When cutting flowers to put in a vase, the flowers look great for a couple of days, but they soon wither because they're disconnected from the plant's root system. For a plant to produce fruit, it needs nourishment and a healthy root system. Fighting against sin rather than giving into it is one of the ways we bear fruit as Christians, but we can't bear fruit in our lives if we're not being spiritually nourished.
Today, you are already taking a step to grow in your understanding of God's Word by reading and studying. How, when, and where will you do this tomorrow?
About this Plan
How can we effectively fight against sin? God has already won the war against sin, and as you examine His Word along with Ashley Chesnut, you'll be equipped to battle against sin and aid others in the fight.
About the publisher