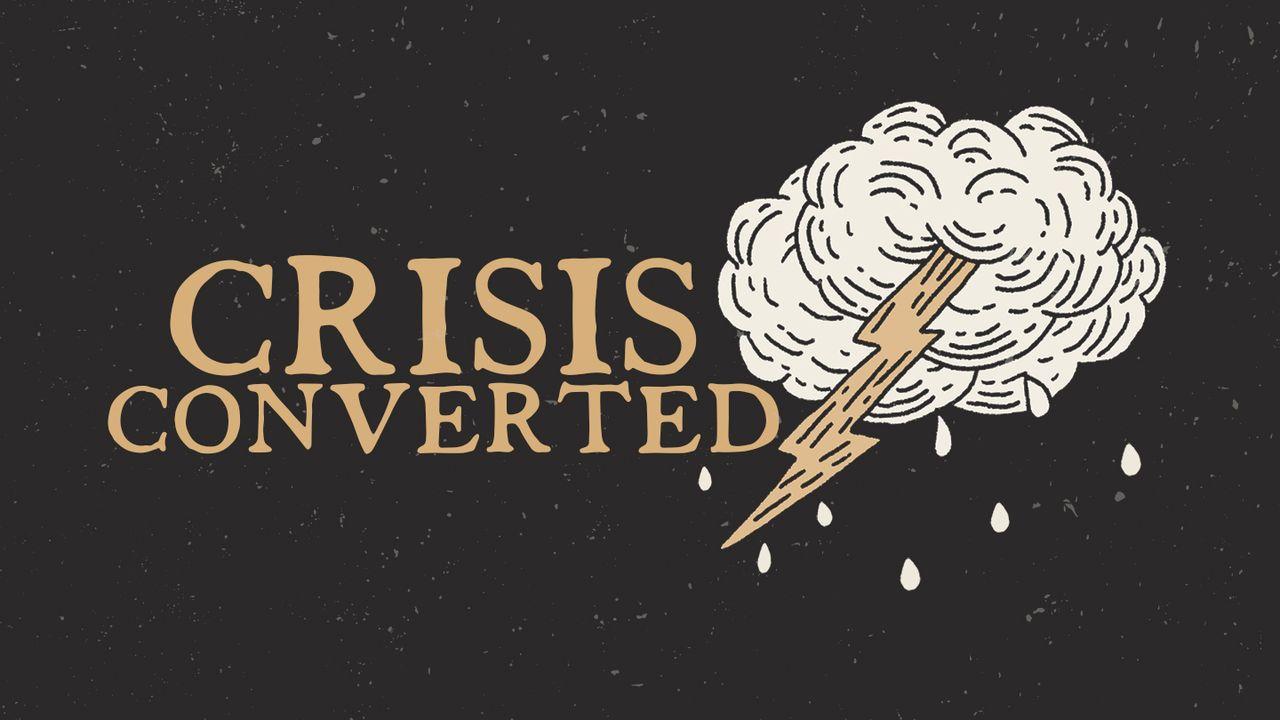 Theme: Comfort
Crisis Converted Then:
Suddenly the voice of Isaiah changes from the previous 39 chapters because the perspective has changed. In the previous chapters, Israel was headed towards destruction. They were warned of their sinfulness and their coming exile. Yet, in chapter forty the prophetic voice speaks to the Israelites in the midst of their exile. Nearly forty years have passed. They have seen destruction beyond anything most of us will ever see. Their homes were destroyed. Their family was separated and scattered. Young men and women were taken as slaves. Some of them resettled in a new land where no one spoke their language or knew their names. In a little over a year's time, the world they knew was completely over. Now, forty years after the trauma, God sends a voice of comfort to convert their crisis.
Crisis Converted Now:
Just as the prophets' world is suddenly new and different, so we are confronted occasionally in our lives with a new normal, a sudden change in perspective. This is a new existence and new reality. So quickly, it seems, our world changes and then is put back together. Yet, it's different. Familiar in so many ways but subtly and, often, painfully different in others.
The prophet's words from long ago still speak to our present places today. The direction from the Lord to his prophet is clear, "comfort, comfort my people." Though this word has only been used three times in the first 39 chapters, it is repeated here and used another 14 times over the next 16 chapters. In the reset, God sends his messenger of comfort. In what areas of your life do you need God's voice of comfort to convert this crisis?
About this Plan
This study from Isaiah 40-55 explores our identity as people affected by trauma but living in hope. In the exile, God's nation had to find new life when their old life had been completely overturned and destroyed. Simil...
About the publisher