True North: Going Through Hell for Heaven
Sample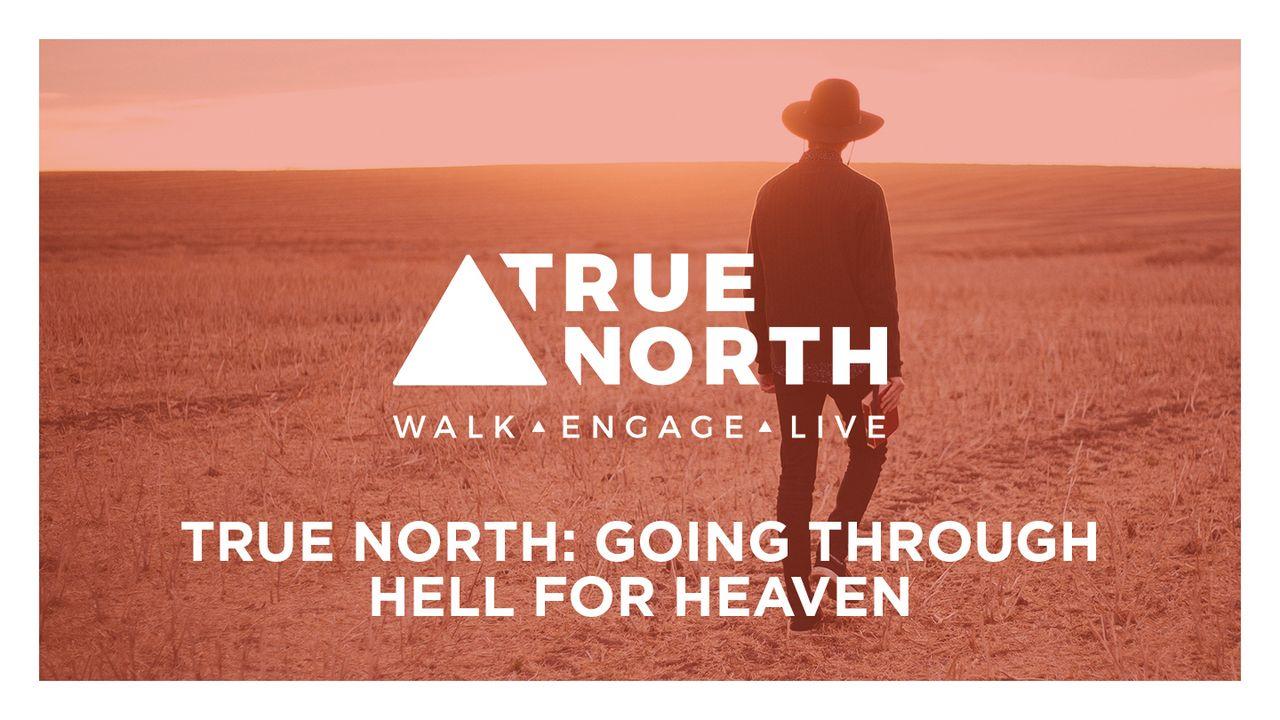 What is a Christian? Is it going to church on Sunday and doing your best to be kind, generous, and good throughout the week? Is it spending time in the Bible when you can find the time? Is it "once saved always saved," even if your life doesn't demonstrate the fruits of the Spirit? Do these questions feel a little uncomfortable? Are you only semi-certain of the answers? Why?
Jesus, by His very nature, calls us to question what and why we believe what we believe. He is light, and His light brings our beliefs into His presence. As we invite Jesus' light to shine on our lives, we also invite spiritual warfare. Satan uses religion, ritual, and inherited belief systems to keep us blind to the Truth that is Jesus Christ. The Christian life is not as simple as most assume it to be.
If you haven't or are not experiencing noticeable spiritual warfare in your Christian walk, then it could be that you are not a threat to satan. You see, we are told in Scripture that Jesus was born into a vicious world at war and that satan, in his anger, wages war against us who are sons and daughters of God (Revelation 12:1-17). It is impossible to be in a war without experiencing warfare.
Think about this analogy. There are wars being waged around the world right now. People are being persecuted and killed. You know these things because you read about them or see them on TV, online, or on social media. Yet you are watching from afar. You find yourself sitting on the sofa in comfort, and the brutality of the war doesn't directly affect you. Why? Because you are not on the battlefield. The villains of those wars have no idea who you are. You are not a threat to them. However, if you were to start speaking out against them, raising resources to defeat them, or physically engaging in the battle, they would absolutely come after you. YOU HAVE BECOME A THREAT!
Ask God to bring His light to your life. He is a loving Father and will welcome you into His army and equip you to receive the reward that surpasses anything lost this side of eternity. Don't allow Day 1 of this plan to defeat you. If the questions are not asked, the answers can't bring you the freedom that awaits.
About this Plan
How often are we given the idea that being a Christian is a joyful, peaceful and carefree life? As well as the idea that you ...
We would like to thank Scott Cragg in conjunction with True North Ministries for providing this plan. For more information, please visit: http://www.truenorth.live