Alles is rustig: ontvang deze Kerst de rust van Jezus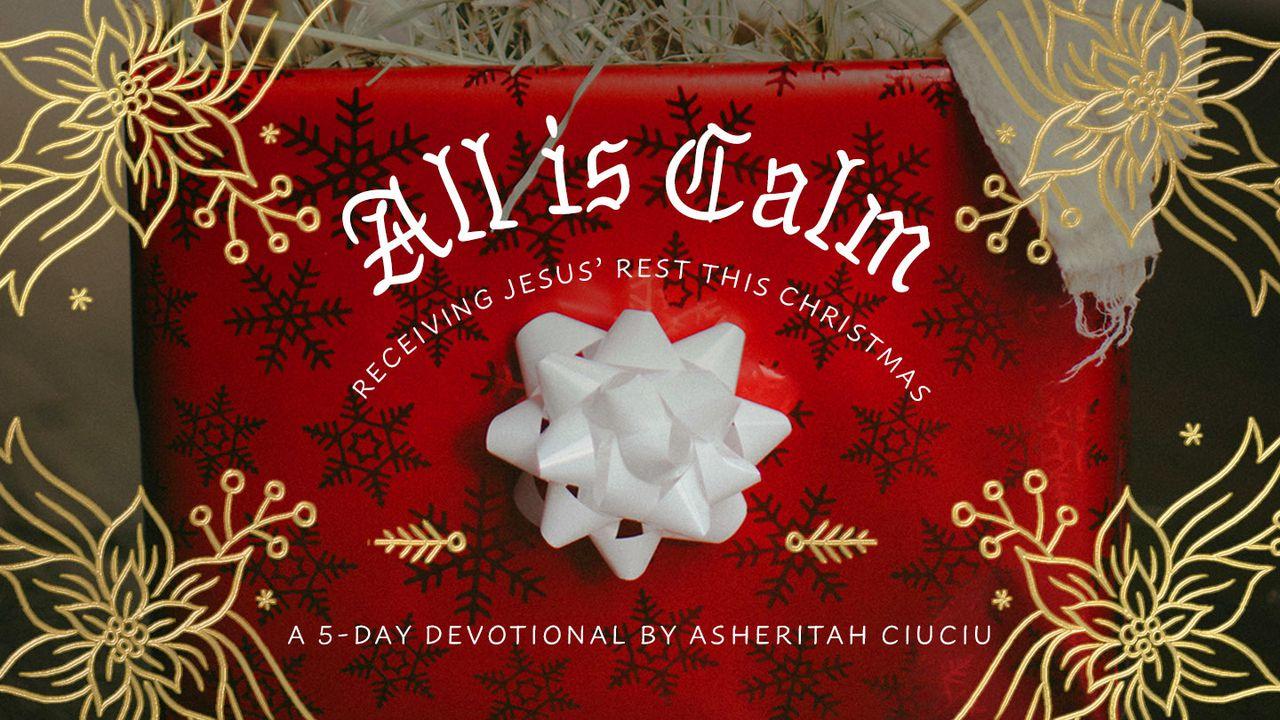 Day Two: Remember God's Goodness
We all suffer from soul amnesia, forgetting who God is and what He has done for us from one day to the next. Like you, I too must remind myself each year who Jesus is and why His birth is so miraculous—not because my mind doesn't know but because my heart ceases to be amazed. As the old saying goes, familiarity breeds contempt, and sadly, our own hearts lose that sense of wonder.
This is part of the reason the Israelites were instructed to remember God's miraculous works on a regular basis: so that they and their children would not forget, but also so that God's closeness and power would remain fresh in their minds.
As we anticipate the Christmas season and all the preparations that go with it, it's easy to get caught up in creating our own little winter wonderlands. So we must be intentional in remembering God's goodness: both who He is and what He has done.
A beautiful way to do just that is to meditate on the names of Jesus, fully savoring the season of Christmas by recognizing the many ways He is near us even now.
Like twirling a brilliant-cut diamond in sunlight, meditating on Jesus' names leads us to admire the many facets of His character, each beautiful on its own, but when put together comprising a breathtaking picture of the Son of God made man to rescue us.
So I invite you to pause now and remember God's goodness by focusing on Jesus' names, listed in one of the most frequently recited prophesies about our Savior:
Jesus is Immanuel, God with us, the Creator who possesses all glory and power and authority yet chose to enter our world as a little child in order to dwell with His beloved and restore relationship with us.
Jesus is the Word of God, the full revelation and intelligent communication of God, and the most direct and personal message God could ever give us, available to all who seek Him.
Jesus is the Holy One of God, brilliant in majesty and commanding in authority, perfectly without sin, whose holiness does not threaten us but gives us reason to hope because He alone clothes us in divine righteousness.
Invitation: What name of Jesus stands out to you? Pause a while and meditate on the richness of His character, then recite or write out some specific ways His Name meets you right where you are today.
Over dit leesplan
'Tis the season to be jolly, but also very busy.  Come away for a few moments of rest and worship that will sustain you throughout the merry labors of the season. Based on the book Unwrapping the Names of Jesus: An Adve...
Over deze uitgever